Start Searching Today!
Type a URL to search registration information about any website
Hip Homeschool Moms Sign Up Information
Email Address
Email
Username
Password
Password
Your Name
First Name, Last Name
Your Address
Post-Registration Data
We are still gathering data about this website
Validation
This site did not show evidence of storing passwords in plaintext. This site does allow secured connections (https) This site did show a clear way to unsubscribe from their emails This site does verify your email address.
Membership Emails
Below is a sample of the emails you can expect to receive when signed up to Hip Homeschool Moms.
.emailview
View this email in your browser
We think 2020 is the perfect time to focus on Joy. You may be thinking, wait...what???
Yes, this has been an incredibly difficult time for so many people. Through it all, though, there's one thing we are sure of-the joy of the Lord is our strength (Nehemiah 8:10).

Joy isn't based on circumstances. It's not found in who we are or what we have. Insead it is based on who our God is and what He has done. So we're celebrating and focusing our eyes on Jesus. On the birth of our Savior so many years ago.
VIEW FREE DIGITAL EDITION
Here's a taste of what's inside this free digital magazine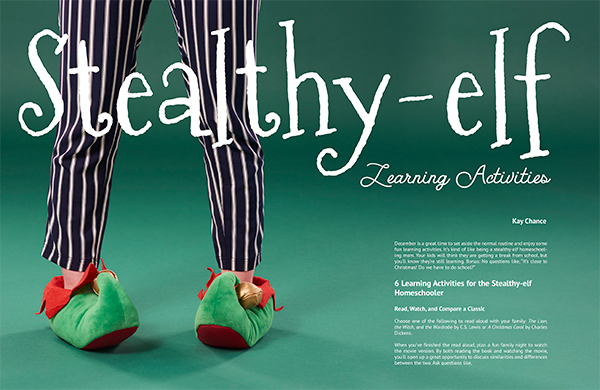 Homeschooling during the holidays looks different for many families than the rest of their school year, so we're sharing some fun lesson ideas in Stealthy-elf Learning Activities.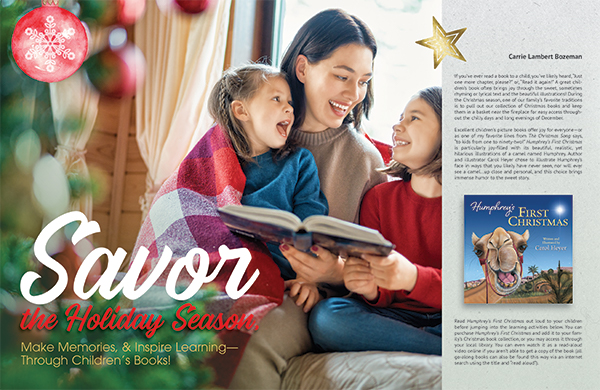 Our friends at Five in a Row have created a wonderful lesson based on the book Humphrey's First Christmas.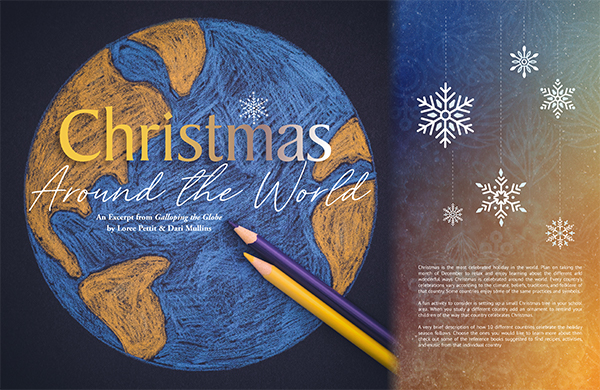 You'll also get some ideas about how you can celebrate Christmas Around the World.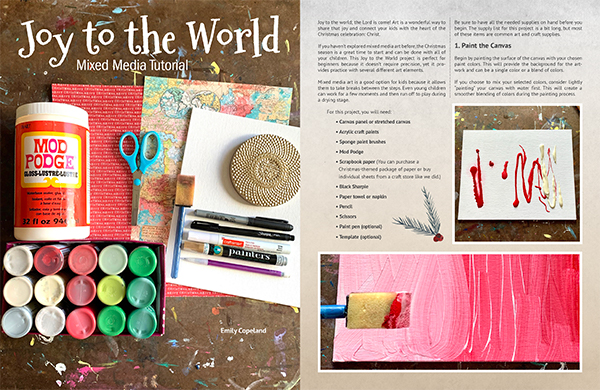 One writer shares a fun mixed media art project your entire family can do together no matter what ages your kids are. So lay aside the curriculum and enjoy!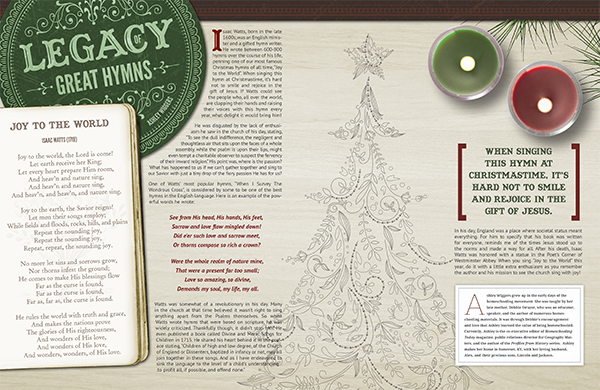 You'll learn about the hymnist behind the beloved Christmas hymn, Joy to the World, and we have a Christmas devotional for you and your family as well.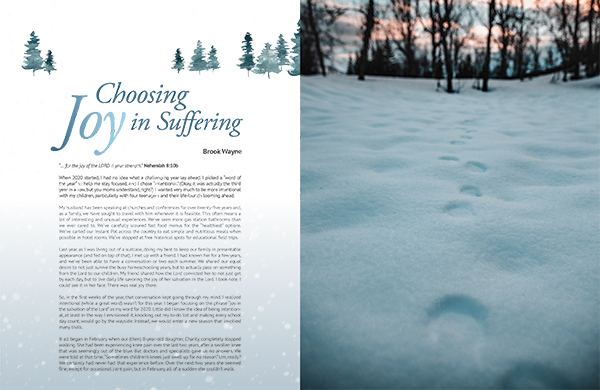 If 2020 has been especially difficult for you, you won't want to miss Brooke Wayne's article on Choosing Joy in Suffering and Sara's story on trusting God in the midst of big challenges. We pray their hope filled articles will encourage you.
VIEW FREE DIGITAL EDITION
We are so thankful for you, our readers. On behalf of all of us involved with bringing you Homeschooling Today magazine, Merry Christmas!
Who are we?
Homeschooling Today magazine is published by husband and wife team, Alex & Ashley Wiggers, who are both homeschool graduates. Now homeschooling parents, they have a passion to see homeschoolers walking in boldness and taking full advantage of the freedom and creativity this choice has to offer.

"We put our hearts and souls into this magazine with the goal of walking alongside you and providing a resource that will both encourage and support you. The many voices of wisdom and experience our amazing columnists bring to each issue will be a breath of fresh air to keep you going."
-Ashley Wiggers
Copyright ? 2020 Homeschooling Today, All rights reserved.
2020 ? Hip Homeschool Moms
If you no longer want to receive emails from us, you can

unsubscribe

.
I agree to the Terms and Conditions. *
I agree to the Terms and Conditions. *
I agree to the Terms and Conditions. *
I agree to the Privacy Policy. *
I agree to the Privacy Policy. *
Data Name
Data Type
Options
I agree to the Terms and Conditions. *
Text Box
First name
Text Box
Last name
Text Box
Username
Text Box
Password
Text Box
Email
Text Box
Gender
Text Box
dropdown
Select an option...
I agree to the Terms and Conditions. *
checklist
I agree to the Terms and Conditions. *
I agree to the Privacy Policy. *
checklist
I agree to the Privacy Policy. *
Comments about hiphomeschoolmoms