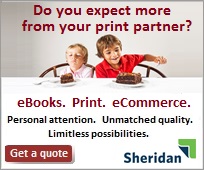 Information in the UPCOMING DEADLINES section relates to IBPA member benefits and other industry deadlines and is for current IBPA members only.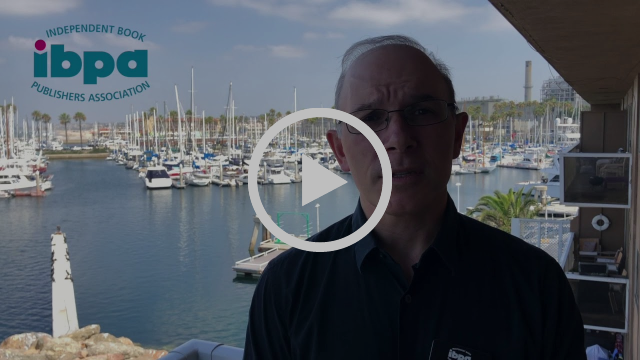 Click here or above to watch Richard Lena, Publisher of Brattle Publishing, share what he loves about being an Independent Publisher member of IBPA.
Interested in finding out more about IBPA's Benjamin Franklin Award™ program? Find all the details here.
Listen to IBPA's Latest Podcast Episode:
The CASE Act, small claims for writers and publishers, with guests Mary Rasenberger and Cheryl Davis of the Authors Guild
New legislation in Congress will provide an affordable, efficient, and fair way for rightsholders to file copyright claims against infringers. We talk with the Authors Guild about what the CASE Act means for you and the ongoing fight against IP theft.
News links below curated by members of the IBPA Editorial Advisory Committee and current IBPA members:
IBPA Applauds Passing of the CASE Act, H.R. 2426 in the U.S. House of Representatives
The Copyright Alternative in Small-Claims Enforcement Act (CASE Act) is a proposed law that would provide a new means for copyright holders to seek payment for infringed works. Learn more here and in the IBPA podcast above.
News Related to Audible Captions Program (updated October 31, 2019)
"The litigation over Audible's Captions program goes on, but in a letter to the court this week Audible attorneys have asked federal judge Valerie Caproni to continue to hold off on ruling." —Angela Bole, IBPA
Can Bookshop Become the Indie Amazon? (from Publishers Weekly)
"A startup competitor aiming to drive online sales revenue to indie bookstores, Bookshop is a B-Corp with a commitment in its corporate documents that it can't be sold to Amazon or another top retailer." —Lee Wind, IBPA
Publishing Trends to Watch in 2020 (from Publishing Executive)
"Audio, consolidation, editors will rule the nation, reader metrics, 2020 politics talk! 'We didn't start the fire,' but next year could be interesting for publishing." —Leslie Turner, Encourage Books
Congress Looking into Anticompetitive Behavior in the Digital Library Market (from Publishers Weekly)
"This article about the ALA's report to Congress about the impact of MacMillan's library embargo explains the ALA's position. It does not address small to mid-size indy publishers and authors. Where should we stand on this issue of access v. our own sustainability?" —Leslie Turner, Encourage Books
Book Manufacturers' Institute (BMI) Announces 2019 Award Winners
"The honors recognize BMI members who not only contribute to the success of their organization, but also to the continued success of the book manufacturing industry." —Matt Bauer, BMI
How to Determine the Reading Level of a Book (from BookRiot)
"How to determine the reading level of your book. Essential reading for children's and YA publishers!" —Peter Goodman, Stone Bridge Press
Did You Know IBPA Members Can Get a Free
Foreword Reviews Magazine Subscription?
Foreword Reviews offers IBPA members a complimentary one-year subscription to their print magazine! Subsequent year subscriptions are billed at $29.94 per year.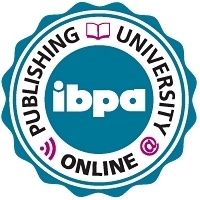 Join us for this upcoming IBPA PubU Online webinar:
How to Break Into Professional Speaking to Sell More Books
With Jodee Blanco. Level: Foundational/Practical
Learn how to use professional speaking to take your presence to a whole new level, sell more books, and create a lucrative second income source.
December 11, 2019.
Meet your IBPA staff and Board of Directors at one of these upcoming events:
"Ask an IBPA Board Member" Webinar Series: Rob Broder, Publisher of Ripple Grove Press (Online via WebEx)—FREE for IBPA Members
Meet and discuss book industry trends with Rob Broder. Expertise: Children's Book Publishing. November 12, 2019.
IWOSC/PALA Book Publicity Panel
Moderated by Steven Sanchez (Vice President, Independent Writers Of Southern California), IBPA's Director of Marketing and Programming Lee Wind will be on a panel with Kathleen Kaiser (President, Small Publishers, Artists and Writers Network), Emanuela Cariolagian (Senior Public Relations & Transformation Strategist) and Desiree Duffy (Founder of Black Château Enterprises). November 4, 2019 in Culver City, California.
Midwest Independent Publishers Association's (MIPA's) "Self-Evaluating Your Publishing Program"
Elva Resa Publishing founder and publisher and IBPA Board Member Karen Pavlicin-Fragnito will talk about the key questions publishers should ask themselves about their books, portfolio, brand, and go-to-market strategy to self-evaluate their publishing programs and effectively seize their best opportunities. November 12, 2019 in Minneapolis, Minnesota.
IBPA members receive special discounts for the following industry events:
China Children's Book Fair 2019
IBPA members save 15% on single-title display at the China Children's Book Fair in Shanghai when they exhibit with Foreword Reviews! November 8-10, 2019.
American Library Association Midwinter Meeting
IBPA members save 15% on single-title display at the ALA Midwinter Meeting in Philadelphia, Pennsylvania when they exhibit with Foreword Reviews! January 24-28, 2020.
Book Manufacturing Mastered
IBPA members save 10% on tickets for Book Manufacturing Mastered in NYC, an event designed to bring publishers, manufacturers, and other segments of the supply chain together to learn the latest in book production. February 10-11, 2020.
IBPA Publishing University 2020
IBPA members save $100 on tickets for IBPA Publishing University 2020 in Redondo Beach, California. April 2-3, 2020 (with preconference sessions on April 2nd).
American Library Association Annual Conference
IBPA members save $200 on single-title display at the 2020 ALA Annual Conference. June 25-30, 2020.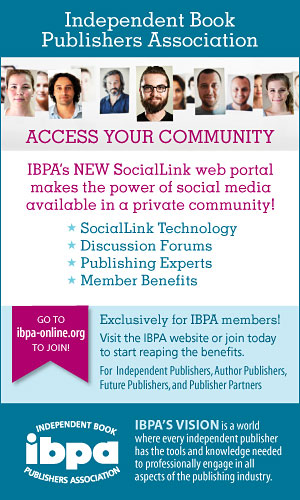 IBPA's motto is "Helping Each Other Achieve and Succeed" and what better way to do that than to engage in one of the member-only conversations on SocialLink...

(For current members only. Join IBPA now and then log in to participate in a conversation!)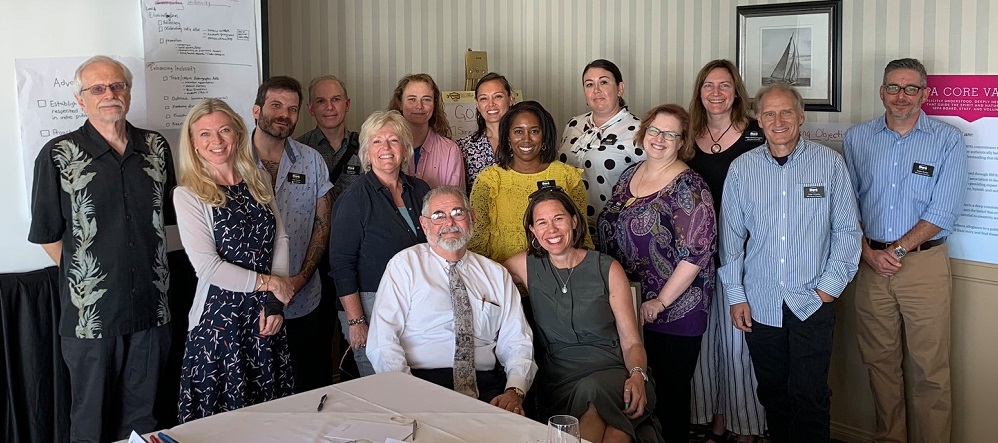 Because a Picture is Worth a Thousand Words...
Do you know IBPA's Board of Directors, pictured here with IBPA's Legal Counsel Jonathan Kirsch (seated, left)? Click here to get to know them. Active IBPA members are encouraged to apply for a Board seat prior to December 31, 2019.