Thank you for taking out a free trial!


Thank you for taking out a free trial to the iGaming Business Intelligence Centre. You may now log into the iGaming Business website by clicking this link or copying and pasting it into your browser:

https://www.igamingbusiness.com/user/reset/15834/1571910676/rZAO8Po6zv3MSBCIg4pdjzUWfP_erW3p8Lw9f1Gtplg

This link can only be used once to log in and will lead you to a page where you can set your password.

After setting your password, you will be able to log into the website here, using the following details:

Username: Dylan_Lee
Password: The password you set

Your free trial will only last for one week, so make sure that you login and make the most of it! If you have any questions please email info@igamingbusiness.com.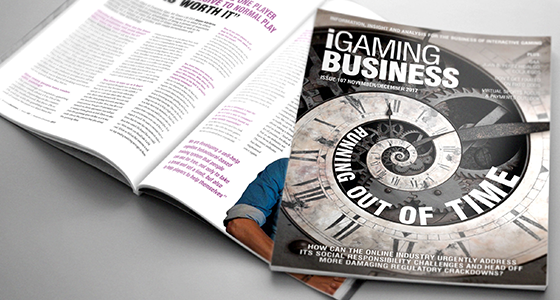 Your guide to iGaming Business
Whether your main interest is in our magazines, news, analysis or intelligence products, we give you the tools you need to continue to grow your business. As a part of your free trial you will be able to access the following:
Access to the

latest Intelligence Centre content,

including reports, in-depth articles, research and data, and video content.
Access to

our award winning bi-monthly magazines

as soon as they are published, as well as all of the back issues
Access to

news analysis

which gives you a behind the scenes look at industry developments and breaking news
Access to live webinars, as well as

full webinar archive

, previous recordings and presentations addressing industry trends and developments