Interested in the future of work in the minerals industry?

Join us Saturday, February 29, from 1:00 – 5:00 p.m. to explore how work in the minerals industry, from exploration through production and beyond closure, will change in the next 25 years.

This discussion will be facilitated by the experts at Watershed Partners who will guide participants through what these changes will mean for:
environmental health and safety
relationships among companies, communities and governments
technological advancements
the social license to operate
This highly interactive session will be held in meeting room 105 of the Metro Toronto Convention Centre, just prior to the launch of PDAC 2020. Please note that registration is open; you do not need to be registered for PDAC to attend the Sustainability Forum.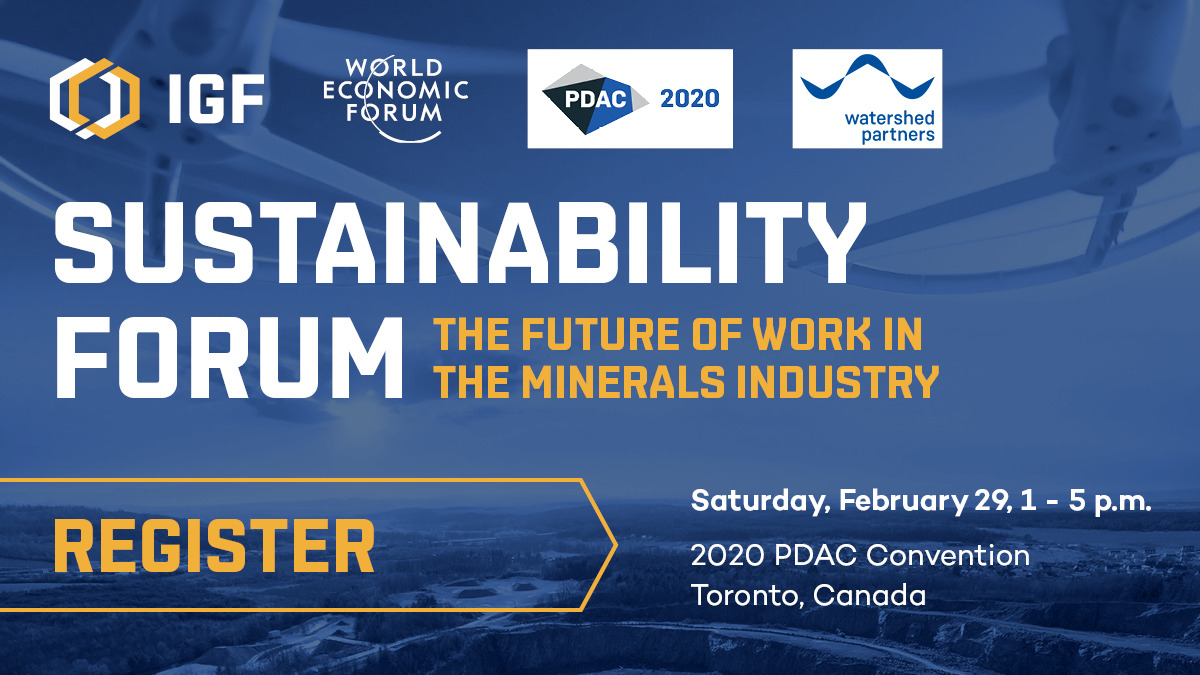 Our goal is to foster discussion and shed light on solutions around the rapidly changing context spurred by technological change to ensure mining continues to support the sustainable development of communities and countries.

On the day of the event, the registration desk will open at 12:00 p.m. The main event will be held from 1:00 p.m. to 5:00 p.m., with a networking reception from 5:00 p.m. to 6:00 p.m.

Space is limited, so please register today. We look forward to seeing you there.