4 Ideas for Promotions During the Holiday Season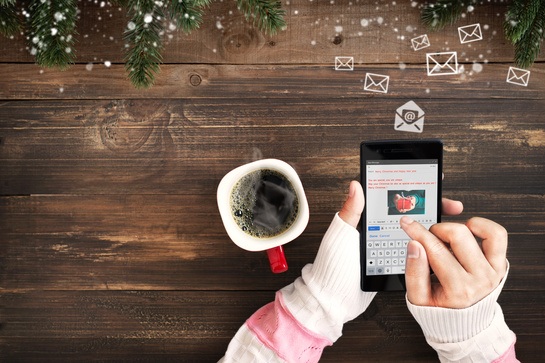 Itís the holiday season! With the holidays comes a major increase in online activity, making now an excellent time to boost your online marketing efforts. Even if your business isnít offering anything seasonally specific, there are many brilliant ways to leverage your small business marketing during the holiday season. Check out these four ideas to help you maximize your online efforts and generate more leads through the end of the year.
View 4 Ways to Promote Your Business This Holiday Season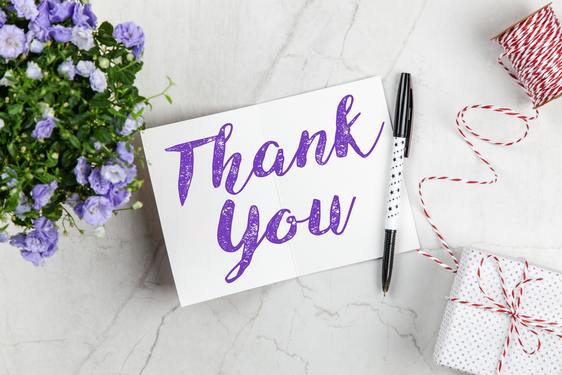 With Thanksgiving only a few days ago and more holidays down the road, we have a lot to be thankful for at Igniting Business. Someone that we donít thank as often as we should is YOU - our client, or perhaps an avid reader of our content! We appreciate that youíve chosen us for your services and to learn how to make your company thrive in todayís ever-evolving digital world. Thank YOU for choosing us!

We are excited to see what 2020 holds for us, but even more excited for what it holds for your company! If thereís any way we can ever be a further resource to you, donít hesitate to reach out. Cheers to happy holidays, a wonderful end to 2019, and a bright beginning to 2020!

Wholeheartedly Grateful,
Ben Seidel
CEO & Founder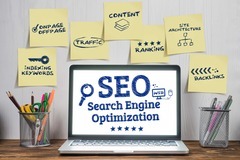 3 SEO Ranking Factors: What You Need to Know to Stay Relevant
Simply having a website these days doesnít guarantee leads. The businesses that generate the most leads from their sites are making smart use of search engine optimization (SEO) and keeping up with the ongoing changes in order to elevate their visibility and drive more website traffic. As search engines are constantly evolving their algorithms, how is a business to know what SEO practices work the best?
Consider these three factors to help with your ongoing ranking efforts
.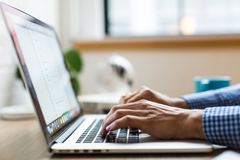 Tips to Leverage Your Online Presence
Whether you run a single-person operation or manage fifty employees, establishing a solid and consistent online presence is essential to your businessí success. Online basics such as a company website and business-class email are just the beginning. There are numerous other ways to grow your online presence and just as many tools and tips to help you along the way.
Check out these tips to help your leverage your online presence
.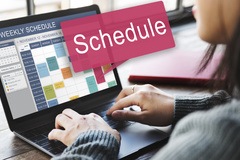 Social Media Management Using Hootsuite and Buffer: Which One is Right for Your Small Business
Hootsuite and Buffer are two social media posting solutions that offer a wide range of features designed for scheduling content ahead of time, making it easy for small businesses to keep up with peak posting times, efficiently engage with their audience, gain followers, and more.
Learn more about these platforms and their benefits to help you decide which one is right for your small business
.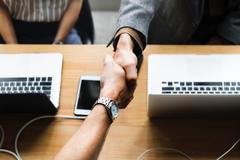 6 Key Tips for a Successful E-Commerce-Based Small Business
Balancing a business, regardless of size, can be incredibly difficult. Management may be an incredibly demanding job and unpredictable journey; however, there are a few things you can do to lighten your entrepreneurial load when it comes to selling online.
Read through these 6 key tips to help you run a successful e-commerce-based small business
.


As a reminder, we have an updated services list for 2020. If you havenít had a chance to look through it yet, feel free to download a copy below. Note that you can click on any service to learn more about what it entails.
As always, if you have any questions, donít hesitate to reach out!
View Our Updated Services List
How to Use Instagram Hashtags for Business: A Guide for Marketers
How to Create a YouTube Sales Funnel
WSJ Report About Google Search Manipulation Gets A Lot Wrong


An impressive 68% of shoppers say they pay more attention to companies' emails during the holidays.
OFFICE CLOSINGS
Week of Christmas 12/23-12/27 & New Year's Day 1/1
The Igniting Business office will be closed the entire week of Christmas, December 23rd through December 27th. Additionally, we will be closed for New Yearís Day on January 1st. If you have an emergency, please submit a ticket on our support system, mark it as "Emergency," and we will respond as soon as possible. We wish everyone a Merry Christmas and Happy New Year!