Monday, July 06, 2020
Dear International Living Reader,
Housesitting started out as a way for pet owners to find someone in their local area to mind their animals while they were away. Since then, the concept has snowballed into an international phenomenon supported by large-scale, online communities.
Today, people use housesitting to travel to exotic destinations without paying a dime for accommodation. And they often get to stay in the kinds of places that simply wouldn't be available to the average tourist.
Below, housesitter Sharon tells you about how she got started and the adventures she's had.
Read on.
Victoria Harmer
Managing Editor, International Living Postcards
P.S. The internet is fundamentally changing how we travel and how we earn. And for those in the know, this means you can potentially earn or save thousands of dollars.or more.while living a richer life. To hear about seven new and easy ways to fund your dream life, go here.
* * *
Slow-Travel the World for Free With Housesitting
By Sharon Fields
For the past six years, I've been a full-time housesitter and petsitter. In that time, I have completed more than 70 sits in eight countries, including Mexico, Switzerland, Italy, France, and the U.K.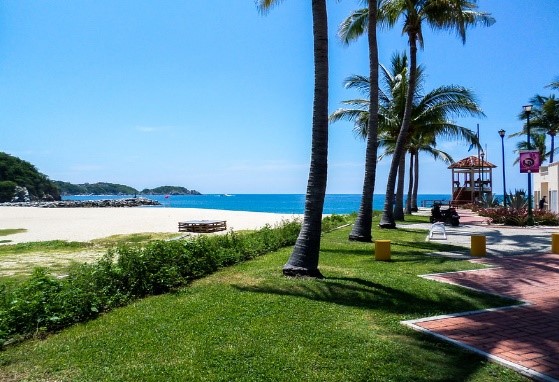 ?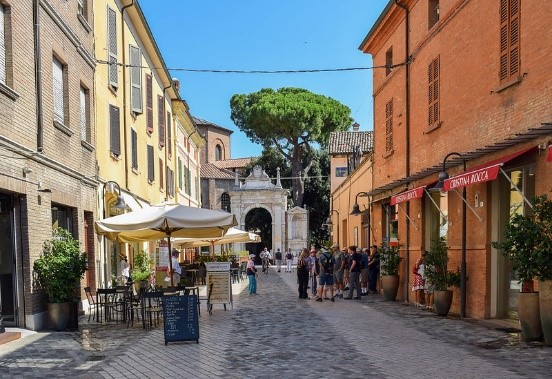 Sharon's housesitting adventures have brought her to Mexico, Italy, and beyond.
Recently, this nomadic lifestyle took me to Portugal, where I was petsitting for the owners of a stunning property near Caldas da Rainha. Their newly remodeled home sat atop a hill on the outskirts of the city, offering jaw-dropping views of rolling fields covered in vineyards and apple, pear, and orange groves. The scene felt like it'd been taken straight from a postcard.
For the first two days of the sit, I stayed in the house with the homeowners so I could learn the routine of the two cats and two dogs I'd be caring for. Then they left on their vacation, and for the following three weeks I was the custodian of their house and beloved four-legged companions.
I spent my days exploring this stunning region, located about an hour from Lisbon, and my evenings cuddled up in front of the TV with the pets. It was one of the most wonderful experiences I've ever had, and it hardly cost me a dime.
The question I'm most commonly asked today is how I ended up pursuing a full-time housesitting lifestyle. I trace the origins of this decision back to the lowest moment of my life. That was at 11:30 a.m. on Sept. 21, 2011, when my husband of 16 years passed away, taken by the cancer that he had fought for the previous two years.
Losing my husband completely upended the vision I had for my retirement. However, in coping with this tremendous loss, I recognized that I didn't want it to define me. So I started seriously considering, perhaps for the first time, what kind of things I enjoyed doing and how I wanted to spend the rest of my life.
The answer that I came to was travel. I'd always been jealous of the people who'd backpacked across Europe in their 20s. Now I was determined to pursue my own footloose adventures. The issue was how to afford it. My husband and I had been the very definition of middle class-he'd been a high school teacher, and I worked in financial services. The savings we'd amassed over our careers wouldn't come close to covering a life of open-ended global exploration.
After some idle Googling of budget travel options, I came across the concepts of housesitting and petsitting. It was a revelation. A cautious person by nature, I dipped my toes into this world slowly by housesitting in my hometown for friends and quickly learned that I enjoyed being in a different environment and caring for other people's pets.
I used vacation time to housesit in locations around the U.S., staying on the East Coast for Thanksgiving in 2016 and in places across the West Coast in 2017. Among my favorite U.S. sits was in Santa Fe in March 2017. The homeowners were such lovely, welcoming people, and the proud owners of two beautiful Lagotto Romagnolo dogs. Their home was in a gated community with wide, open spaces, perfect for walking the pets and watching the sun rise and set behind the New Mexico mountains.
When I officially retired from my finance job 16 months ago, I was sure I wanted to "run away from home" permanently. I turned over my house to my son and daughter-in-law, and as a family we sold or discarded the majority of my possessions. And I've been on the road ever since. Last year, I created a website, Nomadic Widow, to keep family and friends up to date on my travels and maintain a digital record of my experiences.
In choosing housesits, I generally opt for out-of-the-way towns and villages rather than major world cities. Never the kind of tourist who wants to rush around to see all the famous landmarks, I have found the slow-travel approach allows me to gain a deeper understanding of a country's culture and people.
Before I discovered housesitting and petsitting, I felt isolated-no one knew how to treat me when I became a widow. Housesitting has helped rebuild my confidence and self-esteem. Now, my life is filled with travel and new experiences.
Editor's note: As Sharon has discovered, you can find ways to travel the world on even a modest budget and live the retirement you want.when you know where to look. If you want to hear about more incredible solutions-things like a little-known website that lets you earn up to $60 an hour from your hobbies, or how to pay for your next vacation using only your voice (no singing, teaching, or public speaking required)-then you need to check this out.
We've created a special resource called 7 Surprising New Easy Ways to Fund Your Life Right Now, and it spotlights unique ways you can earn money and save money.on your own terms. This report is yours, free, when you take out a subscription to The Savvy Retiree today.
---