Start Searching Today!
Type a URL to search registration information about any website
Jerry Savelle Sign Up Information
Email Address
Email
Password
Password, Confirm Password
Your Name
First Name, Last Name
Your Address
Home Address, City, State, Country, Postcode
Post-Registration Data
We are still gathering data about this website
Validation
This site did not show evidence of storing passwords in plaintext. This site does allow secured connections (https) This site did show a clear way to unsubscribe from their emails This site does verify your email address.
Membership Emails
Below is a sample of the emails you can expect to receive when signed up to Jerry Savelle.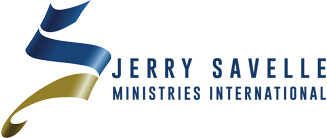 We welcome you to Jerry Savelle Ministries International - USA.

You can now take part in the various services we have to offer you. Some of these services include:

Permanent Cart - Any products added to your online cart remain there until you remove them, or check them out.
Address Book - We can now deliver your products to another address other than yours! This is perfect to send birthday gifts direct to the birthday-person themselves.
Order History - View your history of purchases that you have made with us.
Products Reviews - Share your opinions on products with our other customers.

For help with any of our online services, please email the store-owner: customerservice@jsmi.org.

Note: If you did not signup to be a member, please send an email to customerservice@jsmi.org.
Register Your Personal Details Gender:
Data Name
Data Type
Options
* Date of birth:
Text Box
First name
Text Box
Last name
Text Box
Password
Text Box
Email
Text Box
Home address
Text Box
City
Text Box
State
Text Box
Country
Text Box
Postcode
Text Box
Password (confirm)
Text Box
Gender
Text Box
option
Register Your Personal Details Gender:
option
Male
dropdown
Day
dropdown
Day
dropdown
Day
dropdown
Day
dropdown
Day
checklist
*
Comments about jerrysavelle