Start Searching Today!
Type a URL to search registration information about any website
Lyric Theatre Sign Up Information
Email Address
Email
Your Name
First Name, Last Name
Your Address
City, State, Country, Postcode
Post-Registration Data
We are still gathering data about this website
Validation
This site did not show evidence of storing passwords in plaintext. This site does allow secured connections (https) This site did show a clear way to unsubscribe from their emails This site does verify your email address.
Membership Emails
Below is a sample of the emails you can expect to receive when signed up to Lyric Theatre.
To see this message online, click here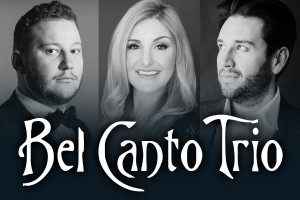 To honor the 70th anniversary of that tour, the Bel Canto Trio, now made up of soprano Julie Adams, tenor Joshua Guerrero and bass-baritone Nicholas Brownlee, will perform the original program of that historic tour, featuring some of the greatest arias, duets and trios from
Rigoletto
,
La Boheme
,
The Barber of Seville
and others.
Bel Canto literally means beautiful singing. This is an opportunity to hear some of the world's most beautiful music, sung by some of opera's rising stars.
Proudly Sponsored by Gloria Whittle
Click Here To Buy Tickets
Trey McLaughlin
and The Sounds of Zamar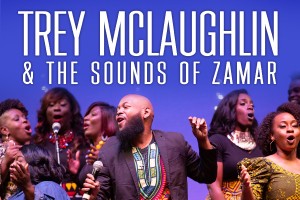 Trey McLauglin and The Sounds of Zamar are known for their expressive vocals and intricate arrangements of classic gospel hymns, but they have gently pushed the boundaries of gospel to add fresh adaptations of contemporary gospel, pop and musical theater. They bring a fresh perspective to their songs, but always capture the essence of the original piece.
A Family Fun Show Proudly Sponsored by? The Bauman Family Foundation
Click Here To Buy Tickets
Natural Woman: A Night of Soul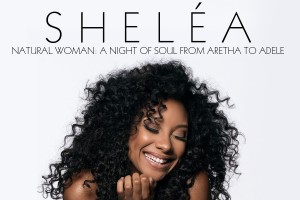 Whitney. Cher. Adele. Aretha. There are those few legends who need only one name to identify them. Singer, songwriter and pianist Sheléa seems poised to enter that rarified atmosphere. She has a sultry sound that blends traditional pop, jazz, R & B and soul with a contemporary edge to classics and a classic touch to contemporary pop standards.

You may not yet know her name, but you will. You have the chance to hear her perform live; don't miss it.

Partial proceeds to benefit St. Paul African Methodist Episcopal Church



Click Here To Buy Tickets




and more coming up...
Group & Corporate Rates Available ~ 772-286-7827
Al Stewart with special guests
the Empty Pockets Unplugged


February 12






Robert Klein




February 13






Mutts Gone Nuts


February 16



Not a Member? Become One Today!



The Lyric Theatre


59 S.W. Flagler Avenue
Stuart, FL 34994
Phone: (772) 286-7827


www.LyricTheatre.com







This email was sent to: @
Update your Personal

Profile Options / Email Address


1-click

Unsubscribe


Review our

Privacy Policy
Classical Music Events (symphony, opera, recitals, etc.)
Email Preferences I would like to receive emails about:
Classical Music Events (symphony, opera, recitals, etc.)
Other Concert Events (rock, folk, jazz, country, blues, etc.)
Other Concert Events (rock, folk, jazz, country, blues, etc.)
Dance Performances (ballet, modern, etc.)
Dance Performances (ballet, modern, etc.)
Special Events (children's events, holiday shows, fundraisers, etc.)
Data Name
Data Type
Options
Contemporary Music
Text Box
First name
Text Box
Last name
Text Box
Email
Text Box
City
Text Box
State
Text Box
Country
Text Box
Postcode
Text Box
dropdown
*** Choose One ***
dropdown
*** Choose One ***
Classical Music Events (symphony, opera, recitals, etc.)
checklist
Email Preferences I would like to receive emails about:
Contemporary Music
checklist
Classical Music Events (symphony, opera, recitals, etc.)
Other Concert Events (rock, folk, jazz, country, blues, etc.)
checklist
Contemporary Music
Comedy
checklist
Other Concert Events (rock, folk, jazz, country, blues, etc.)
Dance Performances (ballet, modern, etc.)
checklist
Comedy
Broadway Shows
checklist
Dance Performances (ballet, modern, etc.)
Special Events (children's events, holiday shows, fundraisers, etc.)
checklist
Broadway Shows
Comments about lyrictheatre