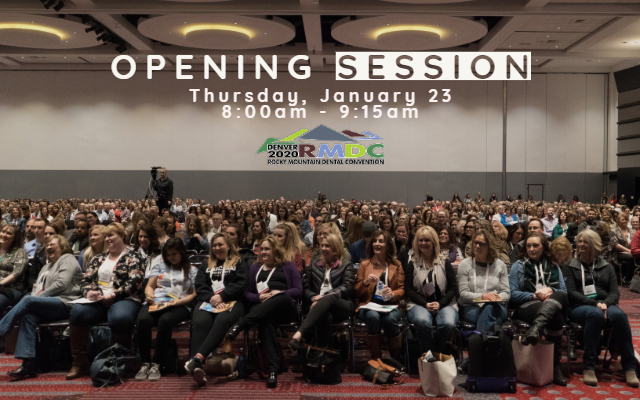 Kick-off RMDC at the Opening Session
Start the 2020 RMDC off right by attending Opening Session, Thursday, January 23 at 8:00am in the Four Seasons Ballroom.

Learn about all the new features and special events taking place during RMDC and join us as we honor the Society's Award Recipients. Plus, hear from Dr. Kevin Fitzgerald - keynote speaker, veterinarian, TV personality and comedian!
ADD OPENING SESSION TO YOUR SCHEDULE
MDDS Bids Farewell to Longtime Member

Dr. Donald Hoch passed away on December 30th at the age of 92. Dr. Hoch owned a dental practice in Westminster where he was very active in the community even serving as Mayor in the 1970s. He was a 60 year tripartite member.

Memorial services are scheduled for Saturday, March 7 at Lakewood's Mile Hi Church with a reception to follow at Fossil Trace Golf Course in Golden. 
ADA Goes Digital
The American Dental Association has moved to digital membership cards. To reduce waste and increase security and convenience physical membership cards will no longer be mailed.

You can now access your ADA member card anytime, from anywhere online. Your new digital member card is available whenever you need it. Park it in your smart phone's virtual wallet or print it; the choice is yours. Just log in at ADA.org/MyADA and click the box labeled "My Membership Card."