Aussies are ready to storm Edinburgh!
August is almost upon us (time sure does fly when you're laughing!) which means one thing for our friends in the Auld Reekie. The Edinburgh Festival Fringe kicks off this week and with it comes an influx of performers from right across the globe - including a whole lot of Aussies.

With over 3,000 shows taking over the city, we want to give a shout out to the Australians who are heading over to make their mark on the Fringe. The mighty list includes 2019 Directors' Choice winner Aaron Chen; Golden Gibbo winner Joshua Ladgrove; Best Newcomer Blake Freeman and nominee Dan Rath teaming up for a double bill; Pinder Prize winners (and Ed Fringe debutants) Sam Taunton and Steph Tisdell (with Tisdell appearing in Aboriginal Comedy Allstars with Kevin Kropinyeri and Andy Saunders); as well as Zoë Coombs Marr, Daniel Connell, Demi Lardner, Rhys Nicholson, Dilruk Jayasinha, Sarah Kendall, Tom Cashman, Double Denim, Laura Davis, Tom Walker, Nath Valvo and so many more. Find all these legends and more on the Ed Fringe website!

Chookas to all on your Edinburgh run, you've already made us so proud!
Check the full p
rogram here
Aboriginal Comedy Allstars
Andy Saunders, Steph Tisdell and Kevin Kropinyeri are off to make their Edinburgh Festival Fringe debut! Join us in celebrating their opening weekend with 2-for-1 tickets on Thursday 1 and Friday 2 August with the code 'OZMATES'. So if you have any mates in Edinburgh, make sure to let them know!
ANNOUNCEMENTS AND GIVEAWAYS!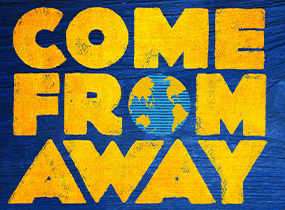 Come From Away A

ustralian Debut!
Come From Away makes its highly anticipated Melbourne premiere! Garnering almost every award nomination under the sun (including Tony and Olivier
awards), Come From Away tells the remarkable true story of thousands of stranded passengers and the small town in Newfoundland, Canada that welcomed them. Tickets are flying out the door, so get in quick!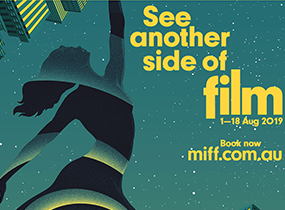 MIFF Opens This Week!
Time to organise your date night as the Melbourne International Film Festival kicks off this week! With a jam packed program, filled with international debuts and highly anticipated Australian firsts, MIFF returns to deliver the cinema goods. To celebrate the opening of MIFF, we have a bunch of
double passes to give away! Drop us an email

here

for your chance to win!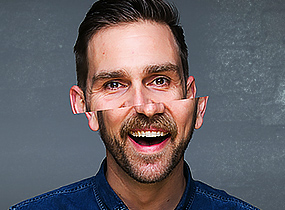 Harley Breen on tour this August!
You may know him from Channel 10's Taboo or as the 2011 Piece of Wood Award winner. Now see him live! Harley Breen returns to his roots as he heads off on a national tour around Australia, and we've got a double pass to give away, simply email your details

here

for your chance to win!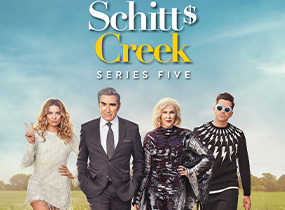 Win Schitt's Creek Season 5!
The Roses are finally thriving in Schitt's Creek and they're back with a chaotic new season. To celebrate the release of Schitt's Creek Series 5, we're giving you a chance to win a copy of the series on DVD. To go into the draw, simply send us an email

here

with your contact details.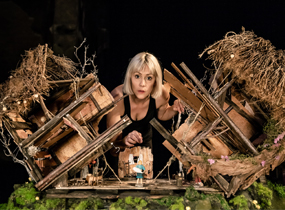 Bryony Kimmings returns!
Previous Melbourne International Comedy Festival star, Bryony Kimmings (of Sex Idiot), returns to Melbourne with her newest show 'I'm a Phoenix, Bitch', a theatre show about motherhood, heartbreak and finding inner strength. To celebrate her return, we have a double pass to give away, just email your details

here

for your chance to win!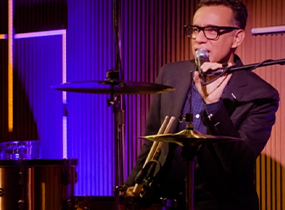 Fred Armisen national tour
Direct from Montreal's Just for Laughs comes Peabody Award-winning, Grammy and Emmy-nominated actor, comedian, voice artist, screenwriter, producer, singer and musician, Fred Armisen! He's touring right around Australia this August and we have double passes to giveaway! Simply send us an email with your details

here

to go into the draw!