Start Searching Today!
Type a URL to search registration information about any website
Mental Health Online Sign Up Information
Email Address
Email
Password
Password
Your Address
State
Post-Registration Data
We are still gathering data about this website
Validation
This site did not show evidence of storing passwords in plaintext. This site does allow secured connections (https) This site did show a clear way to unsubscribe from their emails This site does verify your email address.
Membership Emails
Below is a sample of the emails you can expect to receive when signed up to Mental Health Online.
Welcome to Mental Health Online
Congratulations on taking the first step on your journey to better mental health! Our team are here to support you as you move through our evidence-based programs that are designed for you to use by yourself or with the help of one of our therapists.

You may have already started exploring Mental Health Online, but we would like to show you a couple of things you might have missed.
Start a program.
We offer a number of programs that can help with depression, anxiety, panic, post-traumatic stress, obsessive compulsive disorder, and social anxiety. These are designed to be self-guided but you can choose to access free therapist support as well.
Do a mental health self-assessment.
If you aren't sure where to start our mental health assessment the e-PASS can help you to identify your mental health concerns and will recommend the next steps to take. This might be one of our programs, or it could be to talk to a GP or another mental health professional.

Get therapist support.
After you have registered for a program, you have the option to request therapist support with any of our programs. This is a free service and as such has a wait list. Our therapists are registered psychologists or registered psychologists in training and under supervision.

You can discuss with them how you would like to communicate: email, live chat, or video conferencing.

To access Therapist Assist, register for a program then select "Register for Therapist Assist" on your summary page.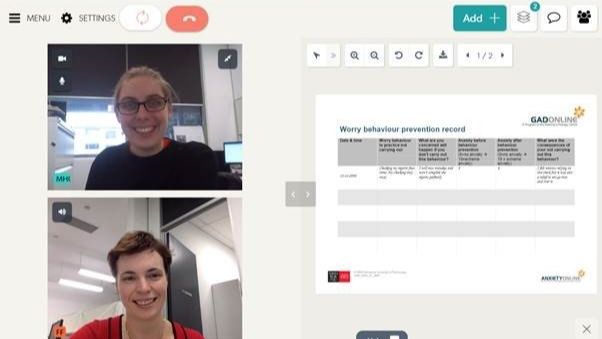 Happy to help.

We are here to make your experience with Mental Health Online as rewarding as possible.

Please feel welcome to get in touch with us if you have any technical difficulties or would like some help choosing a program.

contactmho@swin.edu.au
Things are changing.

We are constantly in the process of improving our website and our service. If you would like to keep up to date with our new developments you can sign-up for our mailing list here
Unsubscribe from this list
© Swinburne | CRICOS number 00111D
Mental Health Online is funded by the Australian Government Department of Health
under the Telephone Counselling, Self Help and Web-Based Support Programmes measure
Sign in Join now Print this page Contact us Sitemap
| Data Name | Data Type | Options |
| --- | --- | --- |
| Sign in Join now Print this page Contact us Sitemap | Text Box | |
| Password | Text Box | |
| Email | Text Box | |
Comments about mentalhealthonline