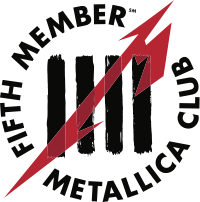 Log into your account
Hey Harper,
Thanks for joining — you are the newest Fifth Member of the Metallica Family!
As a Fifth Member, you'll have access to exclusive content, free downloads, ticket presales, contests, our community forum, and more!

Make sure to download a collection of live tracks from the

European WorldWired Tour

and watch the exclusive

'Tallica Parking Lot

animated short &

Freeze 'Em All

documentary for free.
This is your source for live & behind the scenes footage before anyone else sees it!


Our traveling editor, Steffan Chirazi, and fans like you, provide a behind the scenes look on all things Metallica!


Converse with other Metallica fans around the world in the official Fifth Member community!


Tell us about yourself and enhance your Fifth Member experience!


View this email in your browser
Update my email preferences
Unsubscribe
Metallica, 369-B Third Street #194, San Rafael, CA 94901 USA
© 2019 Metallica