Metra Monthly Commuter Newsletter November 2019
Metra hosts Toys for Tots Drive Dec. 10
For the eighth consecutive year, Metra and the U.S. Marine Corps Reserve Toys for Tots Foundation will host a Toys for Tots drive at all downtown Chicago Metra stations on Tuesday, Dec. 10. Marines and Metra employees will collect new, unwrapped toys during the morning and evening rush hour periods at Millennium Station, Van Buren Street Station, Chicago Union Station, Ogilvie Transportation Center, and LaSalle Street Station.
Metra Board approves cameras on railcars
The Metra Board of Directors approved a $15.5 million contract at its November meeting to purchase and install cameras inside the commuter railroad's passenger cars.The contract was awarded to Railhead Corporation of Burr Ridge, Illinois, and includes the design, implementation and installation of a surveillance camera system capable of capturing video of all passenger seating areas and vestibules on a minimum of 400 railcars and a maximum of 700 railcars.
Metra's latest heritage locomotive debuts
Metra locomotive 211's new silver and red heritage design was inspired by the stainless-steel E-series passenger locomotives that ushered in the diesel era on the Chicago, Burlington and Quincy Railroad's long-distance passenger trains in the 1940s and its Aurora-to-Chicago commuter operation in the 1950s.
Metra's honors crew
Metra Electric Line Conductors Milton R Driver III and Darrell Eaton were formally recognized by the Metra Board for helping an emotionally troubled teenager during a train run Oct. 17. The two men noticed the teen on the Metra Electric tracks near 111th Street, stopped their train, brought the young woman on board and talked with her as they transported her downtown where, with the help of the Metra Police, they ensured she received appropriate medical treatment.
STANDING ISSUE
Why are passengers allowed to stand in the aisles and vestibules? I have been watching this phenomenon over the past decade and finally thought I would ask. This is a daily issue and seems to be getting worse on the BNSF trains (eg. 1224, 1226) and I don't understand it. There are plenty of seats somewhere on the train.
Here are my concerns/issues:
• The conductors have a hard time getting through the trains and when they finally do, it causes standing passengers to push into sitting passengers to get out of the way.
• Standing passengers hit sitting passengers with brief cases, purses, backpacks as they sway around in the aisle.
• When the train stops and starts the standing passengers often lose their balance spilling coffee and bumping into others.
• What if there is an emergency and there is a need to get through the aisles in a timely fashion? I have been on a train before when a passenger had a seizure.
• The trains are not really built for standing passengers like the L trains. The small bars on the seats are immediately behind a seated passenger's head, thus causing the standing passengers arm to hit the head of the seated passenger. Most standing passengers don't hold on to anything and rely on their balance, which, by the way, is not that good especially while studying their cellphone.
• Passengers on airplanes are not allowed to stand – presumably for safety reasons. One would think the common sense of this rule would carry over to the long-distance commuter trains.
• If a passenger needs to get off the train before everyone else and cannot get a seat in the first train, then take an earlier train or drive.
Sorry, but we've found no commuter train service in the U.S. or abroad where standing is prohibited. Our conductors do encourage people to move to cars where there are seats, but it's not really feasible to force people to move to another car. On trains that we know are near capacity, we have tried to balance out overcrowding by staggering where trains stop on the platform so that everyone doesn't try to enter the same car. But at the same time, we have no way of stopping them from moving to another car once on board. Our society's addiction to electronics does seem to lend itself to clueless and self-absorbed behavior in public. We have always found that in a real emergency on board our trains that people do behave appropriately and lend a hand or move and allow emergency responders to do their jobs.

TONES QUESTIONED
On the 6:37 a.m. out of Route 59 on the BNSF, there are three tones you hear over the PA system as we get closer to Chicago. Plays every ride in at the same spot. What do those tones signify?
The tones are meant to be an added layer of safety and alert the crew that the train is approaching a location where track speed must be reduced by 20 mph or more, usually a curve. The tones alert the train crew to remind the engineer that the train is approaching one of these locations and to be prepared to take action if the train should fail to slow down.
THERE MUST BE TYPOS!

Congrats on new, more detailed Quiet Car signs and instructions. I have been riding Metra/UPN for over four decades. For far too long has the integrity of the Quiet Car been abused and disrespected. However, either your proposed upgraded signs have typographical errors and/or fail to address the following flagrant Quiet Car violations: 1. People talking, including on their cellphones, when the train has arrived at Ogilvie and they are waiting to get off and leave the train. Same goes for those talking before the train leaves Ogilvie. It should not matter if the train is moving or not. The boundaries of the Quiet Car must be respected. Please revise your new signs to incorporate this critical admonition. 2. Talking and use of cellphones in vestibule. As to this one, your upgraded sign implies that such conduct is permitted. The vestibule is part of the train car. No favoritism should be shown for any part of the Quiet Car regardless if the vestibule doors are shut and no one in main compartment can hear anything. If a tree falls in the forest and no one heard it, the tree still fell. I encourage you to revise and edit the new signs to explicitly prohibit such activities. The moral integrity of the Quiet Car must be preserved! If not, then how will we be judged by future generations?
Considering that you managed to survive three decades of riding Metra without a Quiet Car, we're going to assume that you're being facetious. If not, we recommend an investment in a good pair of noise-cancelling headphones because no railcar filled with passengers, quiet or otherwise, is ever going to be silent. But honestly, we were just trying to make sure the long-standing rules were clearly displayed.
CROWDED PLATFORMS
Re: the complaint about crowding on the north platforms at Union Station. There IS something Metra can do that isn't being done all the time. When a Metra train pulls in, there are times when it sits there empty without opening the doors. It can be as long as 15-20 minutes and people are gathering outside each door waiting to get on the train causing blockage in the very narrow pathways. Is there anyway Metra can open it's passenger doors once secured in the train depot?
We always strive to open the doors 10-15 minutes before departure, but that's not always possible. The doors can't be opened until the crew does a job briefing and a brake check; they try to do that as fast as they can but the tight turns in rush sometimes make it hard to do.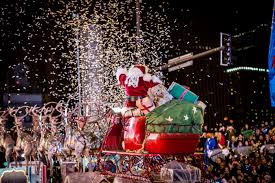 Take Metra to Mag Mile Lights Festival
Chicago kicks off the holiday season with the Magnificent Mile Lights Festival on Friday, Nov. 22 and Saturday, Nov. 23. The festival offers two days of free, family-friendly activities leading up to the tree-lighting parade. To accommodate the expected crowds, Metra will add trains and expand seating capacity on Saturday, Nov. 23.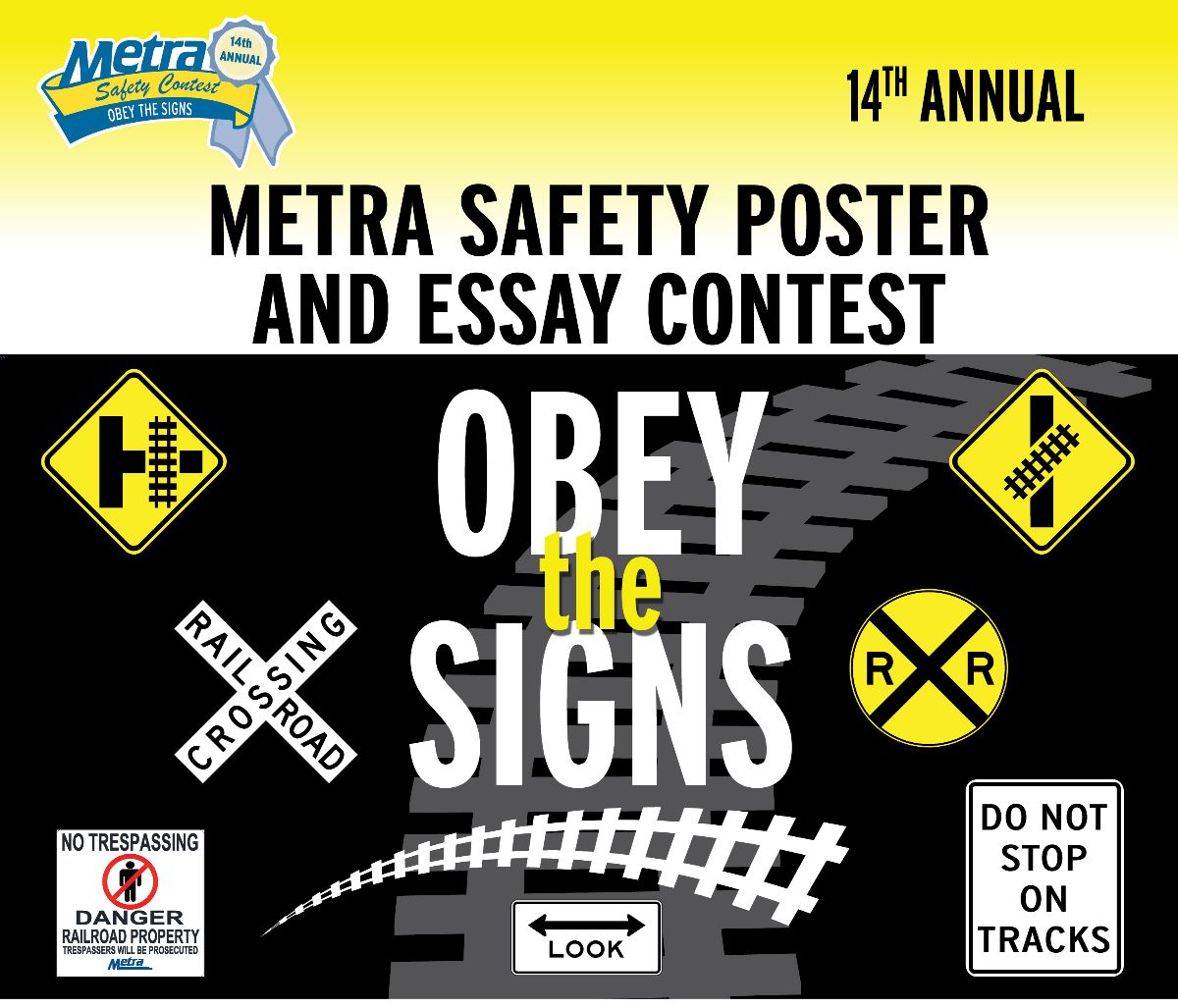 Metra Safety Contest needs entries
For the 14th year, Metra is asking students across the Chicago region to illustrate through posters or essays the importance of safe behaviors near the railroad. This year's theme: "Obey the Signs" emphasizes the importance of obeying signs along the tracks at rail crossings.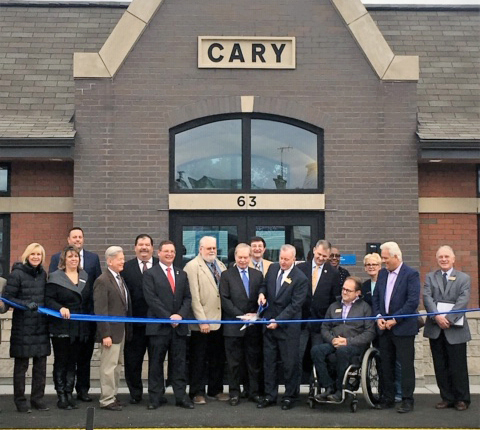 New Cary Station dedicated
Metra joined with officials from Cary and McHenry County to dedicate the new station facility at Cary on the Union Pacific Northwest Line. The $3.3 million project included a completely new 1,400-square-foot station building and a new 300-square-foot warming shelter on the station's inbound platform.
Read More in the Metra Newsroom
Andy Warhol: from A to B and back again
This major retrospective at the Art Institute—the first to be organized by a U.S. institution in 30 years—builds on the wealth of new research, scholarship, and perspectives that has emerged since Andy Warhol's death in 1987. Click

here

for more information.
Christmas Around the World!
Every year, the Museum of Science and Industry puts up its 45-foot-tall Grand Tree and surrounds the towering pine with more than 50 trees that represent Chicago's various communities and their respective holiday celebrations. Click

here

for more information.
Christkindlmarket
You haven't experienced the holidays in Chicago until you've stepped into this giant open-air market inspired by a similar seasonal tradition in Nuremberg, Germany. Bring the family to Daley Plaza to join in the fun. Click

here

for more information.
Chicago's outdoor rinks open
Grab the family and grab your skates and create some memories as the ice skating season opens at Millennium Plaza and Maggie Daley Park. Skate rentals are available at both locations. Click

here

for more information.

ATTENTION METRA RIDERS!
CMECU now offers
Lend-A-Paw Loans!
Lend-a-Paw Loans are designed to give pet-owners an
alternative to paying high credit card rates to cover an emergency trip
to the vet, professional training or other unexpected expenses.
Apply for up to $5,000, starting at 4.99% APR.
CMECU Membership is open to all Metra employees AND
riders commuting to/from Chicago's Loop.
To join CMECU and apply for a Lend-A-Paw loan go to:
www.cmecuonline.org
or call 312.236.2326.
Chicago Municipal Employees Credit Union –
Chicago's Credit Union since 1926!