Monroe Sign Up Information
Email Address
Email
Your Name
First Name, Last Name
Your Address
Home Address, State, Country, Zipcode
Phone Number
Phone
Post-Registration Data
We are still gathering data about this website
Validation
This site did not show evidence of storing passwords in plaintext. This site does allow secured connections (https) This site did show a clear way to unsubscribe from their emails This site does verify your email address.
Membership Emails
Below is a sample of the emails you can expect to receive when signed up to Monroe.
Your free ConnoxPlus registration
Customer no.:†K100283994
| | |
| --- | --- |
| | We wish you a Merry Christmas. |
Confirm your ConnoxPlus registration by clicking on the green button.
Any information regarding your membership can be found

here.
Best wishes
Your Connox Team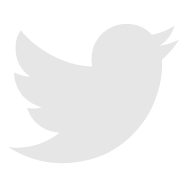 We are pleased to assist you by telephone.

Mon-Fri 8am-7pm, Sat 9am-1pm, Berlin Time


Now itís even easier: Write to us via

Facebook Messenger

.
Connox GmbH |

Aegidientorplatz 2a, 30159 Hanover, Germany

| Tel.:†

+44 20 349 901 94

|

support@connox.com


Commercial Registry of Hanover: HRB 60242 | Sales Tax ID: DE220492564 | Managing Directors: Thilo Haas and Kristian Lenz
How Should We Contact You?
How Should We Contact You?
Data Name
Data Type
Options
How Should We Contact You?
Text Box
First name
Text Box
Last name
Text Box
Email
Text Box
Phone
Text Box
Home address
Text Box
State
Text Box
Country
Text Box
Zipcode
Text Box
How Should We Contact You?
dropdown
-- select one --
option
option
EST
option
CST
option
MST
Country:
dropdown
-- select one --
Comments about monroe