Remember to complete the configuration!
Dear Labise,
we noticed you haven't completed the configuration of your Movylo store yet and it's very likely you haven't generated any extra sales during these days.
Let us remind you that, in order to start seeing results, it's important you do what below.
Go to www.movylo.com and log in with your user id: @
Start where you see "Start here" and:
Enter your business contact details, to help customers find and contact you easily;
Put your promotions on Autopilot, so that every single day Movylo will work for you, without you lifting a finger;
Start uploading customers: an Excel file, from Google, from Facebook, with our in-store material. The sooner you start uploading customers, the sooner Movylo will keep them coming back.
Start today and start to see real results in the next weeks!
Watch this short video on how to build your own customer list from scratch.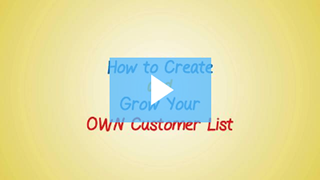 The sooner you start, the sooner you'll start seeing results!
Configure your account
To your success,
The Movylo Team
Unsubscribe