Help Us Double Your Cincy Gives Donation!
Ziegler Park's Cincy Gives campaign is almost over, but we have one more challenge! Help us earn a $1,000 bonus by raising the most online today. We need EVERYBODY IN to reach our Cincy Gives fundraising goal by Thursday, December 12th! No gift is too small and every donation will be used to ensure summer programming is accessible to all.
To top it off, we're offering a Double Your Donation Day! All donations that come in on December 10th will be matched up to $1,000.
<![if !mso]>
DONATE TODAY
<![endif]>
Last year, Everybody In provided free and reduced-cost programming to 241 adult and child swim lesson participants, 80 campers and 42 swim team members! Get to know the people behind the numbers.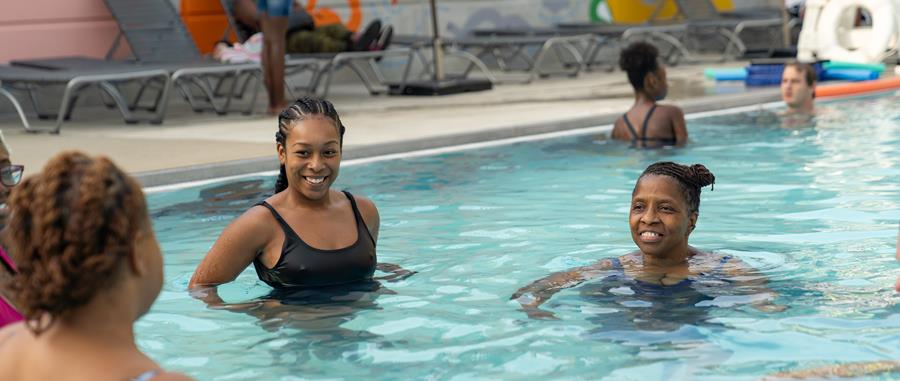 To Pat Hunley, the Everybody In Program showed her it's never too late to familiarize yourself with water.
"This summer I mastered the backstroke! I even do laps at the pool indoors now, but I am looking forward to getting back to Ziegler. My goal is to master the deep end and treading water! I've shared my progress with my friends and they are excited to participate next summer!"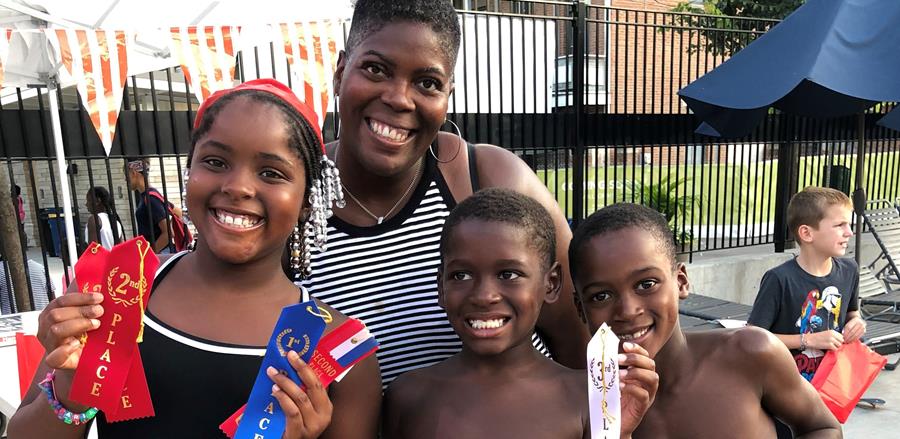 Find out how Ziegler Park has made a difference in the lives of not only the Davis family, but so many others in the OTR community: https://bit.ly/2Rn8YcO
"I was trying to figure out what to do with the kids for the summer, I found out there was going to be a summer camp down at Ziegler Park. The summer camp for my kids was everything, as a single parent, not having the finances to do things, my kids were a part of a swim team and they didn't have to pay for anything… My kids are on the swim team! That's huge! Ziegler Park made a big difference in my family."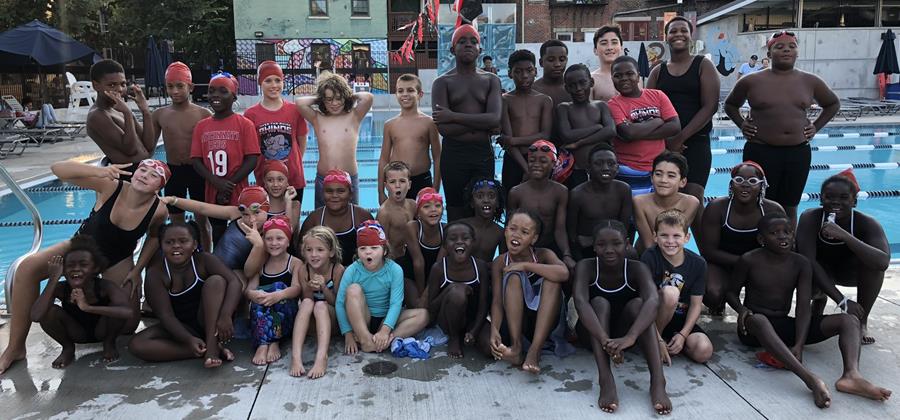 Get to Know the OTR Rhinos Swim Team!
We asked the 41 swimmers of the OTR Rhinos what they loved about Swim Team. Check out some of their awesome responses:
"I like swimming. It makes me feel good because I can get better at practice. My favorite memory was swimming backstroke. I want to keep swimming with the Rhinos so I can get better and better." - Demarco
"I like swimming for the Rhinos because I met a lot of friends who are funny, cool and fast." - Mello
"Swimming - fun, friends, happiness!" - Quinn
"Being a part of the Rhinos means making friends, learning to swim, and being a team player." - Kyla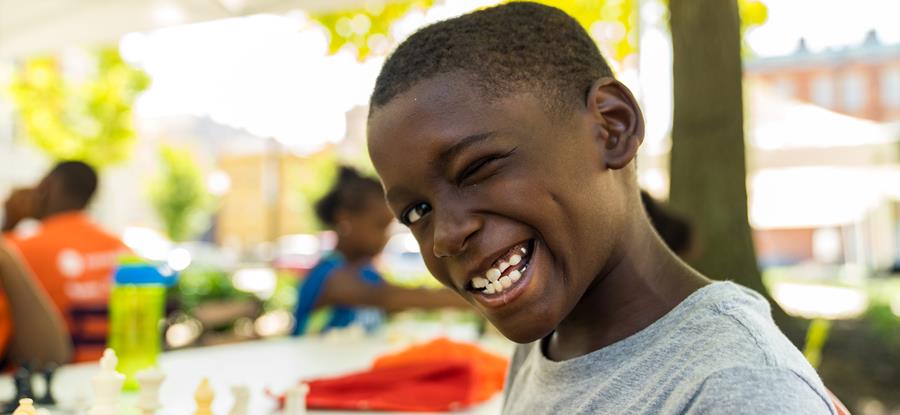 Support Ziegler Park's Cincinnati Gives campaign at our Party for the Park on December 10th at the Frameshop! Suggested $20 donation at the door to help us reach our fundraising goal.
Enjoy drinks, light bites, and access to a raffle with great prizes from local businesses! RSVP on Facebook for more info.
<![if !mso]>
RSVP
<![endif]>