Dear colleagues,

As we start a new year, I am transitioning to a new path to pursue social justice for people and the planet, which is so important to me. I am honored to have served as NCF's first female president and grateful to the Board for the incredible opportunity to lead an organization whose values I hold so dear and whose mission of building a more just, vibrant, sustainable, and democratic society is needed more than ever.

It is impossible to say how deeply I cherish the relationships I built and all that I learned during my tenure at NCF. I came to the foundation with a vision of philanthropy that marshals all its resources — grants, investments, and people — to achieve social change. That vision galvanized the Board and staff, and it transformed how we work. We demonstrated that NCF is a foundation that is willing to change the status quo in philanthropy. As Jaimie has shared, we now say we are in the business of changemaking, not just grantmaking.

I could not be prouder of what the Board, staff, and our partners have accomplished during the last four years. A commitment to and significant progress made toward aligning 100% of NCF's assets with its mission. The dedication of new resources to movements demanding racial, economic, and climate justice. Strengthened shareholder engagement work to hold corporations to account. Raising our voice to stop the rise of antisemitism and white nationalism and call for radical solidarity with communities under attack. And a commitment to safeguard democracy in the US and Israel at a time when it is under threat.

Just after I joined NCF I said the following in a speech:

"The next 25 years will require more courageous leadership from the Nathan Cummings Foundation. That means standing up for our values and our vision of a just society, standing by those who are out there doing the hard work every day, and stepping out in ways that positively reflect the change we want to see in the world. It will require that we continue to pay attention to changing systems, as well as hearts and minds, and that we approach repairing the world with nothing less than audacious optimism."

I leave knowing that we have done exactly that, and I am grateful for the experiences I will carry forward into this next chapter. The board showed me leadership that is willing to take risks, the fellows showed me new possibilities, the grantees showed me that a better future is possible, and the staff showed me every day how a small committed team can accomplish so much.

I look forward to continuing to work with you in the years ahead to build a more just and sustainable world.

Warmly,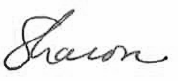 Sharon Alpert