Nengun Sign Up Information
Email Address
Email
Password
Password
Your Name
First Name, Last Name
Your Address
Home Address, City, Country, Postcode
Phone Number
Phone
Post-Registration Data
We are still gathering data about this website
Validation
This site did not show evidence of storing passwords in plaintext. This site does allow secured connections (https) This site did show a clear way to unsubscribe from their emails This site does verify your email address.
Membership Emails
Below is a sample of the emails you can expect to receive when signed up to Nengun.
YOU ARE NOW SUBSCRIBED
TO OUR NEWSLETTER!
Direct from Japan, you now have access to the
largest JDM parts database on the Internet.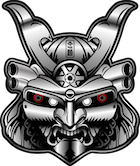 <![if !mso]>
JDM PARTS ENQUIRY
<![endif]>
Do you have a question about parts, vehicle fitment or shipping? Contact the Nengun JDM Parts Team and we will be more than happy to help.
<![if !mso]>
ORDER ENQUIRY
<![endif]>
Question or concern about an order or payment? The Nengun Orders Team will be able to assist and get back to you same day or even sooner.