Start Searching Today!
Type a URL to search registration information about any website
ohioslargestplayground Sign Up Information
Email Address
Email
Your Name
First Name, Last Name
Your Address
Home Address, City, State, Country, Postcode
Post-Registration Data
We are still gathering data about this website
Validation
This site did not show evidence of storing passwords in plaintext. This site does allow secured connections (https) This site did show a clear way to unsubscribe from their emails This site does verify your email address.
Membership Emails
Below is a sample of the emails you can expect to receive when signed up to ohioslargestplayground.
Enter to win a free Warren County adventure and plan your getaway - not far away - today!

FREE Visitors Guide | Book Now & Save
June 2020 | View this online


Ohio's Largest Playground is back in action!
The coasters are cranking up, the summer sun is out, and it's finally almost time to come back out and play!

Kings Island, Great Wolf Lodge, Miami Valley Gaming and more high-thrill highlights are reopening to visitors in the coming weeks, and whenever you're ready to hit the road, we're ready to welcome you here in Warren County.

Visit OhiosLargestPlayground.com today to find the very latest info on attraction reopenings, safety protocols and more, then get ready to enjoy a long-awaited summer escape to Southwest Ohio!

NOTE: Some Warren County attractions are still temporary closed due to government orders related to COVID-19. For more information, please visit our COVID-19 Resources Page.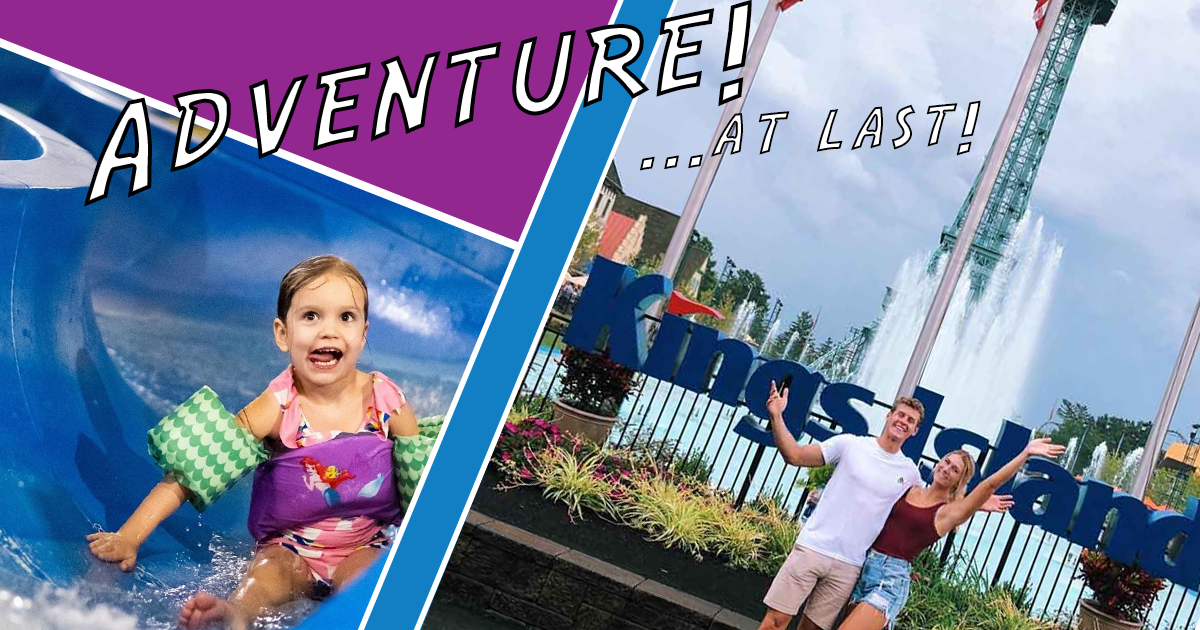 You could win our "Adventure...At Last!" giveaway!
As we celebrate the start of summer, we're giving one lucky Warren County fan a chance to experience two Southwest Ohio highlights on the house! Enter our "Adventure...At Last!" contest now through June 30 for your chance to win four tickets to Kings Island and a wild one-night stay at Great Wolf Lodge!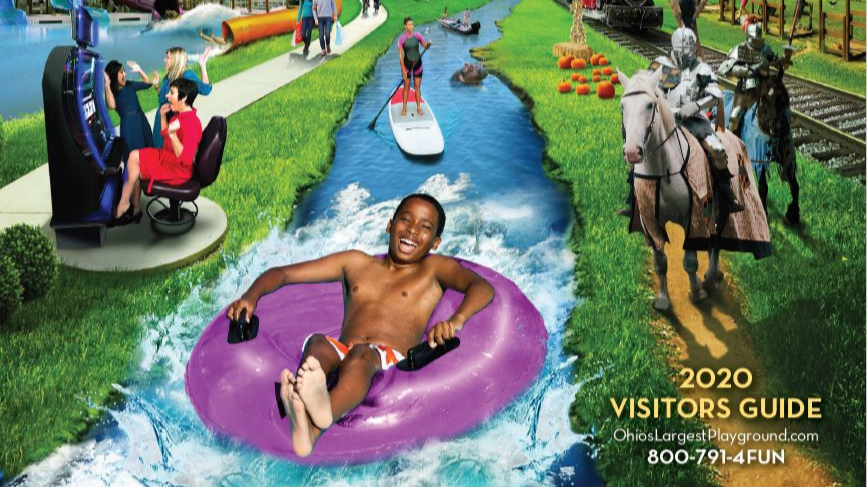 It's the perfect time to plan!
Wondering where to start when planning your Warren County fun? Request a free copy of our 2020 Visitors Guide, or check it out online today through the link below. Packed full of all of the lodging, dining, shopping and attraction information you'll need to make your getaway great, it's your go-to tool for Warren County fun!


Get the inside scoop on all things Warren County on our official blog, Stories from the Playground!
Check it out!

Wondering what's happening when you're in town?


See what's on the schedule!

Follow us on Facebook, Twitter, Instagram and Pinterest to learn all of the latest Warren County happenings!


Facebook Twitter Instagram Pinterest
Warren County Convention & Visitors Bureau
5412 Courseview Dr, Suite 220 | Mason, OH 45040
p: 513-204-1900 | f: 513-204-1999 | tf: 800-433-1072
Email | Website
Having problems viewing this message? View it online
Unsubscribe

If you'd also like to receive periodic e-newsletters with special offers, contests, and special event and attraction information, then sign up!
If you'd also like to receive periodic e-newsletters with special offers, contests, and special event and attraction information, then sign up!
How did you hear of our website?
Data Name
Data Type
Options
If you'd also like to receive periodic e-newsletters with special offers, contests, and special event and attraction information, then sign up!
Text Box
First name
Text Box
Last name
Text Box
Email
Text Box
Home address
Text Box
City
Text Box
State
Text Box
Country
Text Box
Postcode
Text Box
Country
dropdown
Select One
State
dropdown
Select One
checklist
If you'd also like to receive periodic e-newsletters with special offers, contests, and special event and attraction information, then sign up!
Discounts & Packages
checklist
Family Attractions
checklist
Discounts & Packages
Festivals & Events
checklist
Family Attractions
Grownup Getaways
checklist
Festivals & Events
History, Art & Culture
checklist
Grownup Getaways
Outdoor Activities
checklist
History, Art & Culture
Shopping
checklist
Outdoor Activities
How did you hear of our website?
dropdown
Select One
Comments about ohioslargestplayground