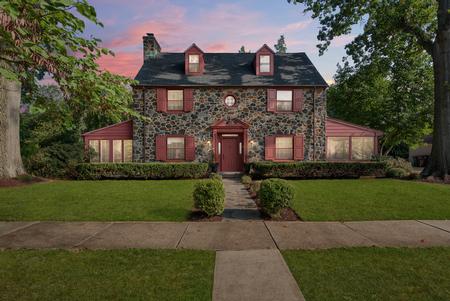 The Heart of Brandywine Hills!
c. 1930 Colonial
Wilmington, DE
$495,000

5 beds, 3½ baths, 2900 sq ft
All-stone showpiece on Milton Dr.! This 5BRs/3.5 bath detached 2-car garage home has classic, beloved architecture of a charming 1930s-built home with sweeping rooms and elegant details, yet splashes of updates for modern lifestyle.

This 3, 000 sq. ft. beauty has declared prime property in sought-after Brandywine Hills where there are ribbons of sidewalks, tree-shaded serene streets and black elegant lamp posts encouraging morning jogs, evening strolls and profound sense of community life, yet merely minutes from Rt. 202/I-95, barely 10 mins. to Wilm. Amtrak Train Station and 20 mins. to Philadelphia Airport.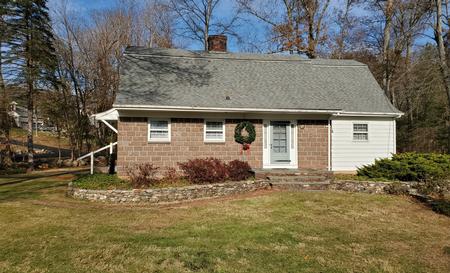 1958 Dutch Colonial
Mahwah, NJ
For Sale By Owner: $499,999

4 beds, 1½ baths, 1820 sq ft
This is an accurately detailed 18th century Dutch Colonial antique reproduction, built in 1958. Painstakingly constructed by the original master carpenter and sole owner. This home offers true historical charm with exposed old barn beams, forged iron hardware, custom built-ins, wide board oak floors, and beautiful use of brick and stone inside and out. While also providing the assurance of modern electric and plumbing. Plenty of storage. The one-acre property is over 500 ft. deep and the home is set back from the road. A gravel driveway leads to an over-sized, detached 1-car garage.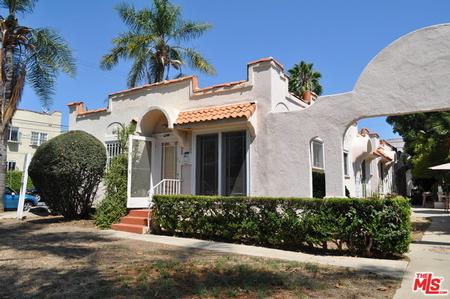 Los Angeles Bungalow Court for Sale or Relocation
1923 Spanish Colonial
Los Angeles, CA
4,700,000 for sale; see agent for relocation

8 beds, 8 full baths, 4256 sq ft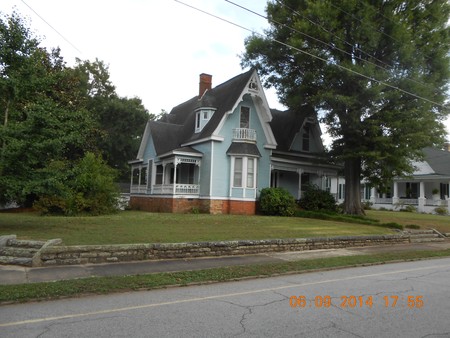 Historic Victorian, a true survivor
c. 1890
Elberton, GA
For Sale By Owner: 150000

4 beds, 2½ baths, 3200 sq ft
1913 American Foursquare
Villisca, IA
For Sale By Owner: 275,000 negotiable

3 beds, 3½ baths, 2883 sq ft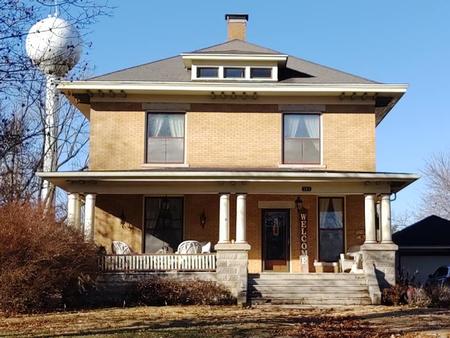 1910 American Foursquare
Marionville , MO
For Sale By Owner: $169,900

3 beds, 1½ baths, 3369 sq ft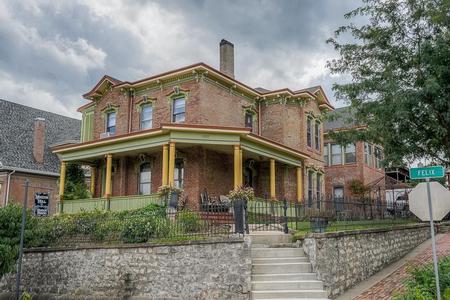 The Chase Mansion
1885 Victorian
Saint Joseph, MO
$325,000

5 beds, 5½ baths, 4997 sq ft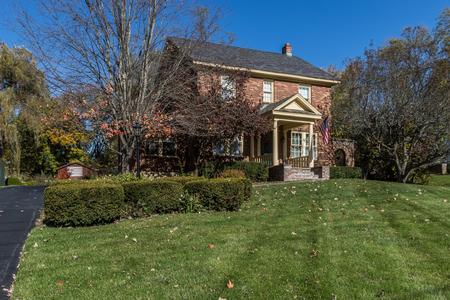 She's a BRICK Houzzz!
1929 Traditional
Amsterdam, NY
$275,000

4 beds, 1½ baths, 2350 sq ft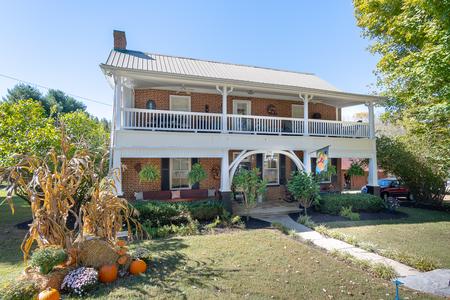 204 Claude Simmons Road
c. 1830 Federal Farmhouse
Johnson City, TN
$350,000

4 beds, 2 full baths, 2 half baths, 2460 sq ft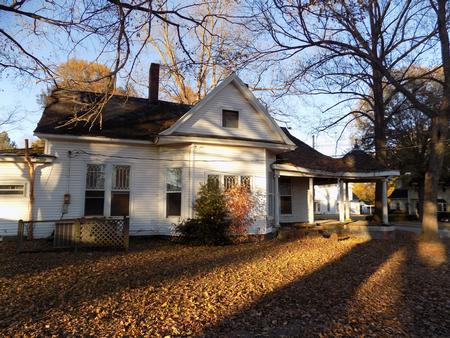 Rehab Ready
1919 Late Victorian
Trenton, TN
$84,900

3 beds, 1 full bath, 2712 sq ft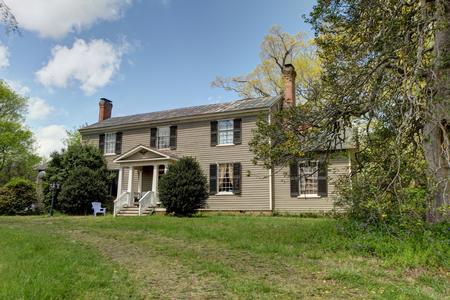 SUNNYSIDE PLantation in Kerr Lake Region
c. 1833 Federal
Clarksville, VA
$300,000

3 beds, 2 full baths, 2 half baths, 4464 sq ft