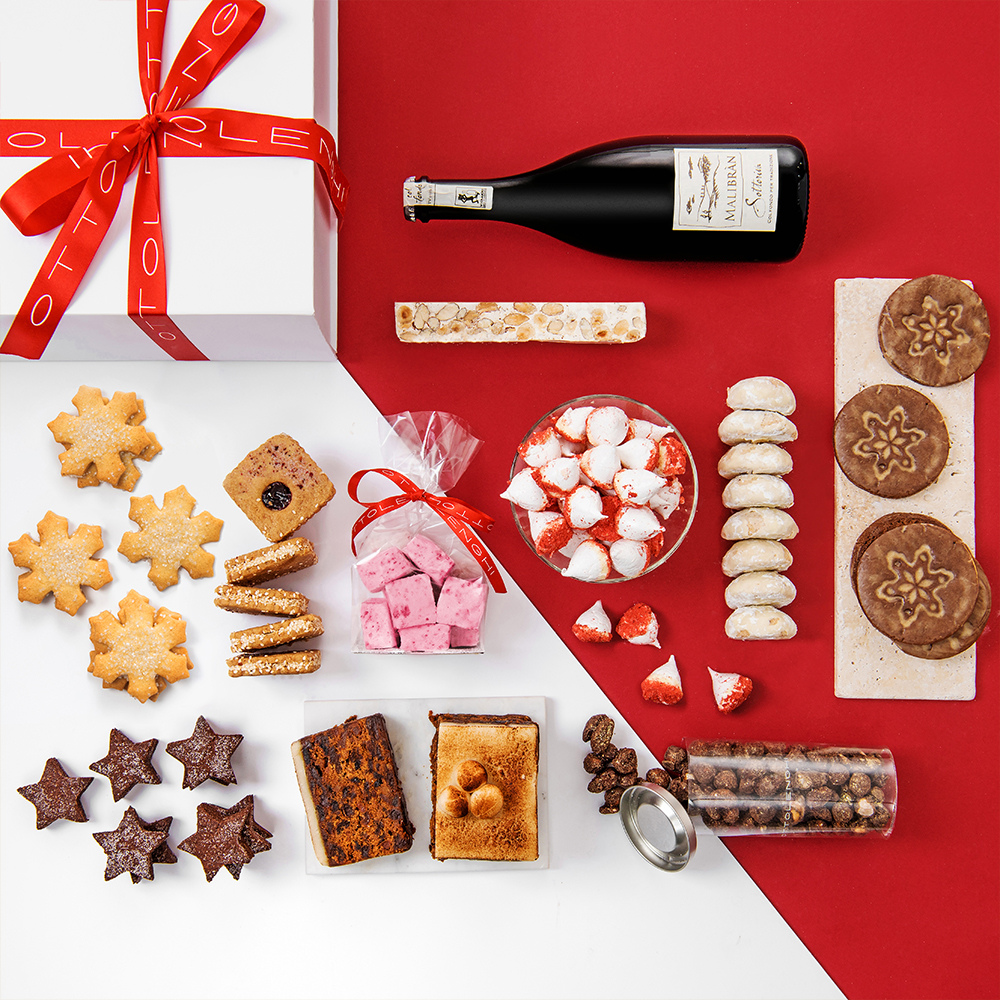 SWEET TREATS HAMPER + PROSECCO
£110.00
without prosecco £85.00

A deliciously sweet and decedent hamper for all the family. Our Sweet Treats Hamper mixes Ottolenghi classics with some new and exciting additions such as Moonrocks - lightly salted caramel and chocolate mixed nuts (with a sprinkle of gold glitter for extra sparkle) and Tahini linzer - buttery cookies filled with sweet tahini cream and a dollop of raspberry jelly. We've also added some bubbles to the already happy party with a bottle of Prosecco!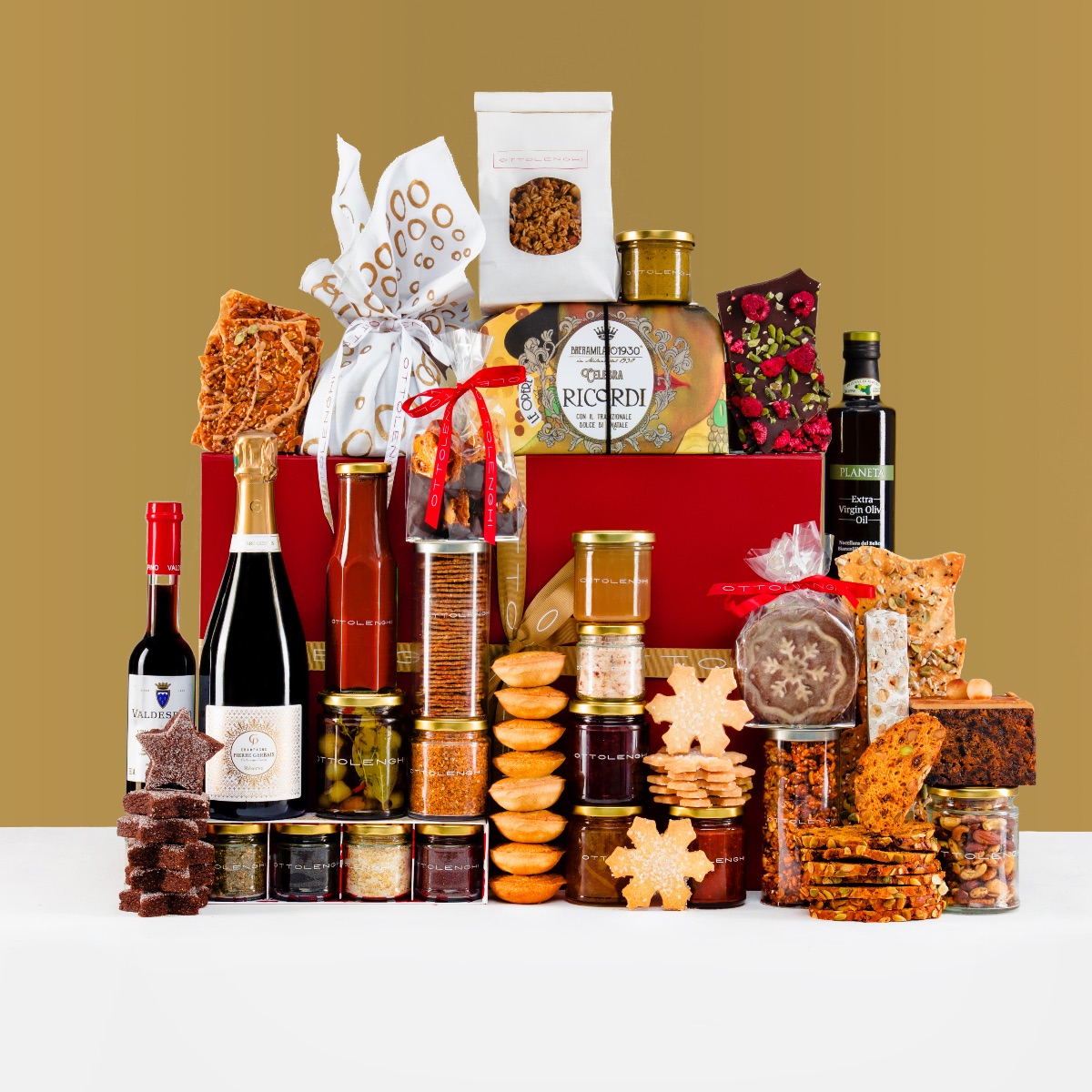 THE ULTIMATE CHRISTMAS HAMPER


£350.00



Our Ultimate Christmas Hamper is bigger and better than ever - packed full of 30 Ottolenghi favourites for the festive season. Our famous cloth-wrapped pudding, an assortment of our delicious Christmas products, jams, spices, nuts, olives, Champagne, just to name a few, make this the perfect way to celebrate Christmas.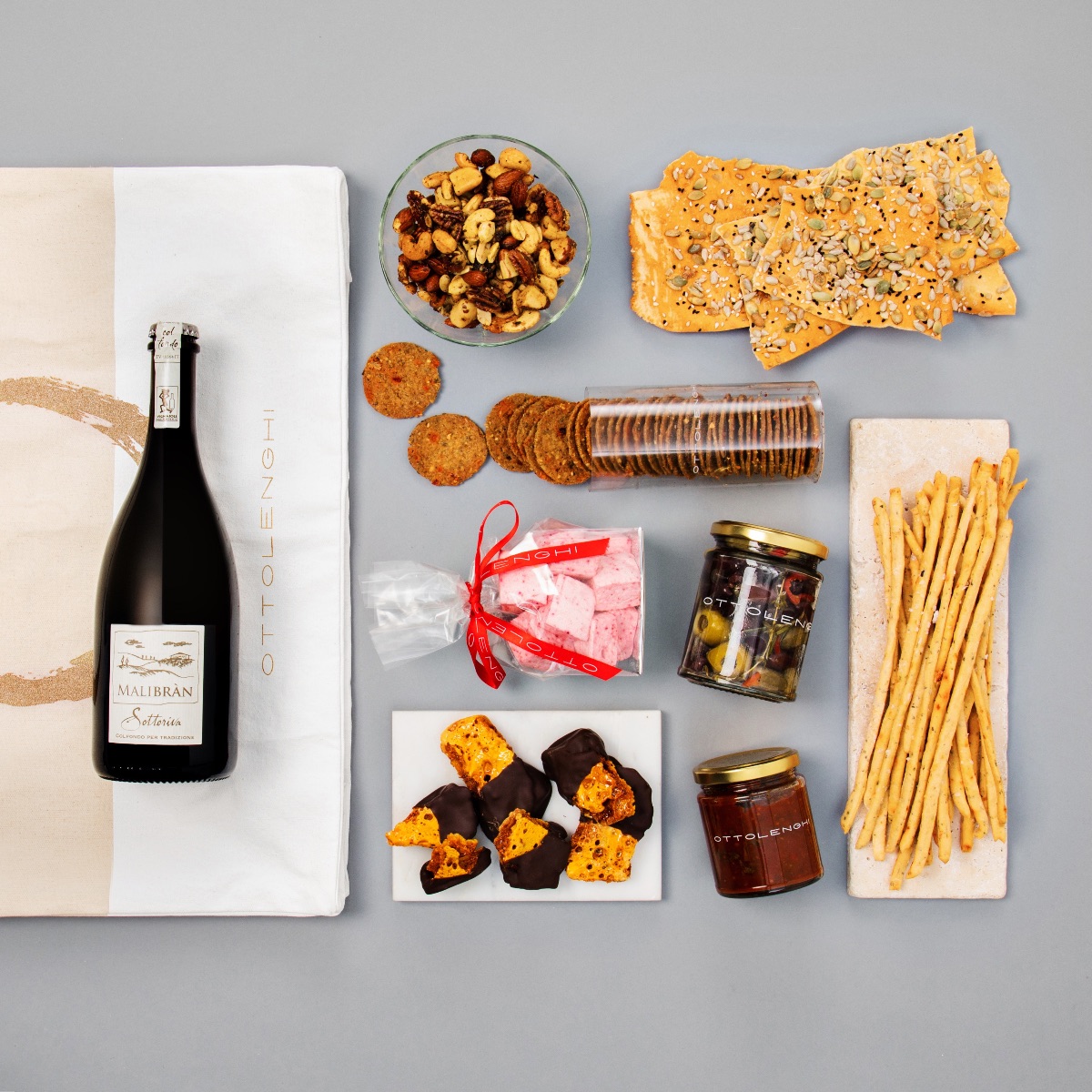 OTTOLENGHI CHRISTMAS IN A BAG + PROSECCO
£60.00
without prosecco £45.00

Our fabulous O Tote bag in limited edition gold for Christmas - packed full of Ottolenghi goodies, easy to carry and you don't even have to think about wrapping! Included are some favourite savoury treats – Grissini, Lavosh, Rosemary spiced nuts, Chilli and coriander chutney, as well as sweet and decadent chocolate dipped honeycomb Dinosaur's feet and our seasonal Cranberry and hibiscus marshmallows.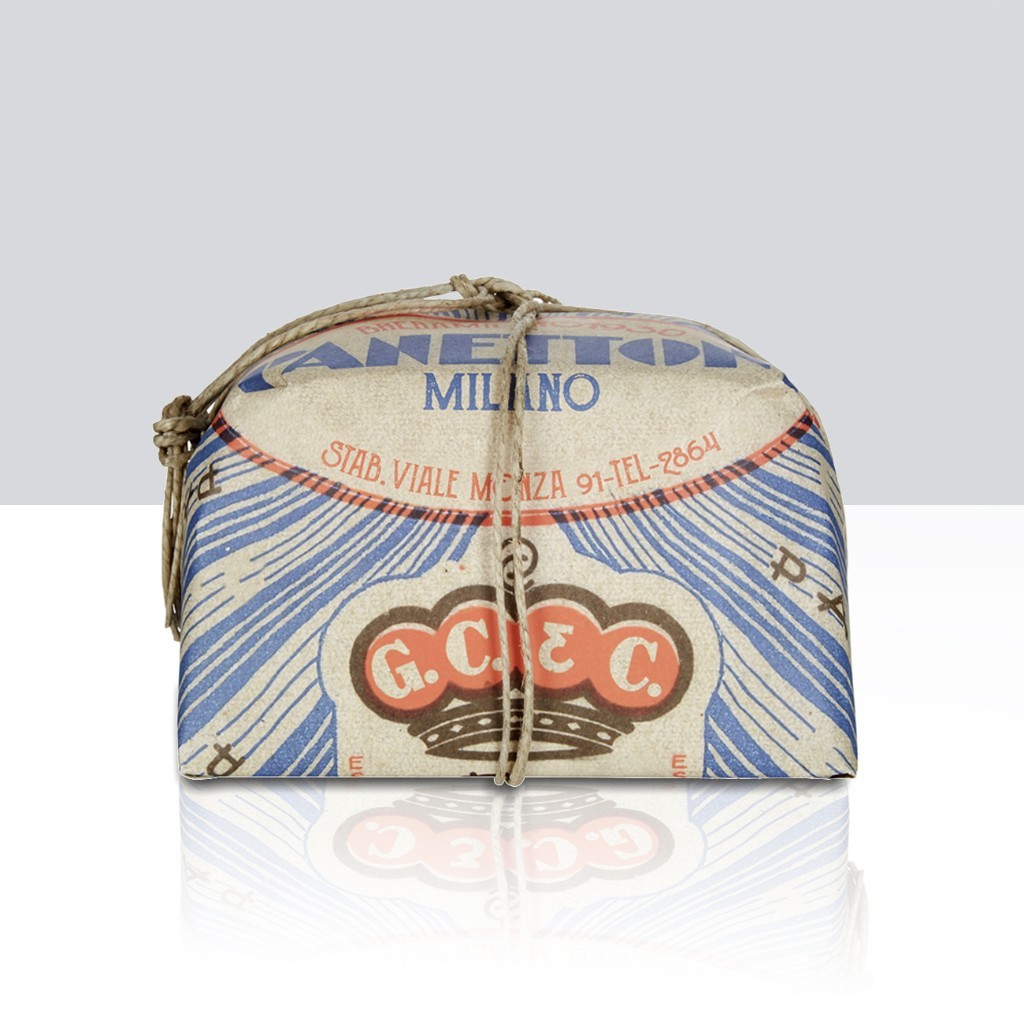 PANETTONE CLASSICO


£25.00



Back by popular demand, the classic Italian Christmas cake straight from Milan; perfect sustenance for the festive season. This sweet, soft bread, packed with raisins and candied fruit, is a wonderful accompaniment to coffee or sweet wine. Heavenly, also, as French toast or alongside poached winter fruit with a spoonful of mascarpone.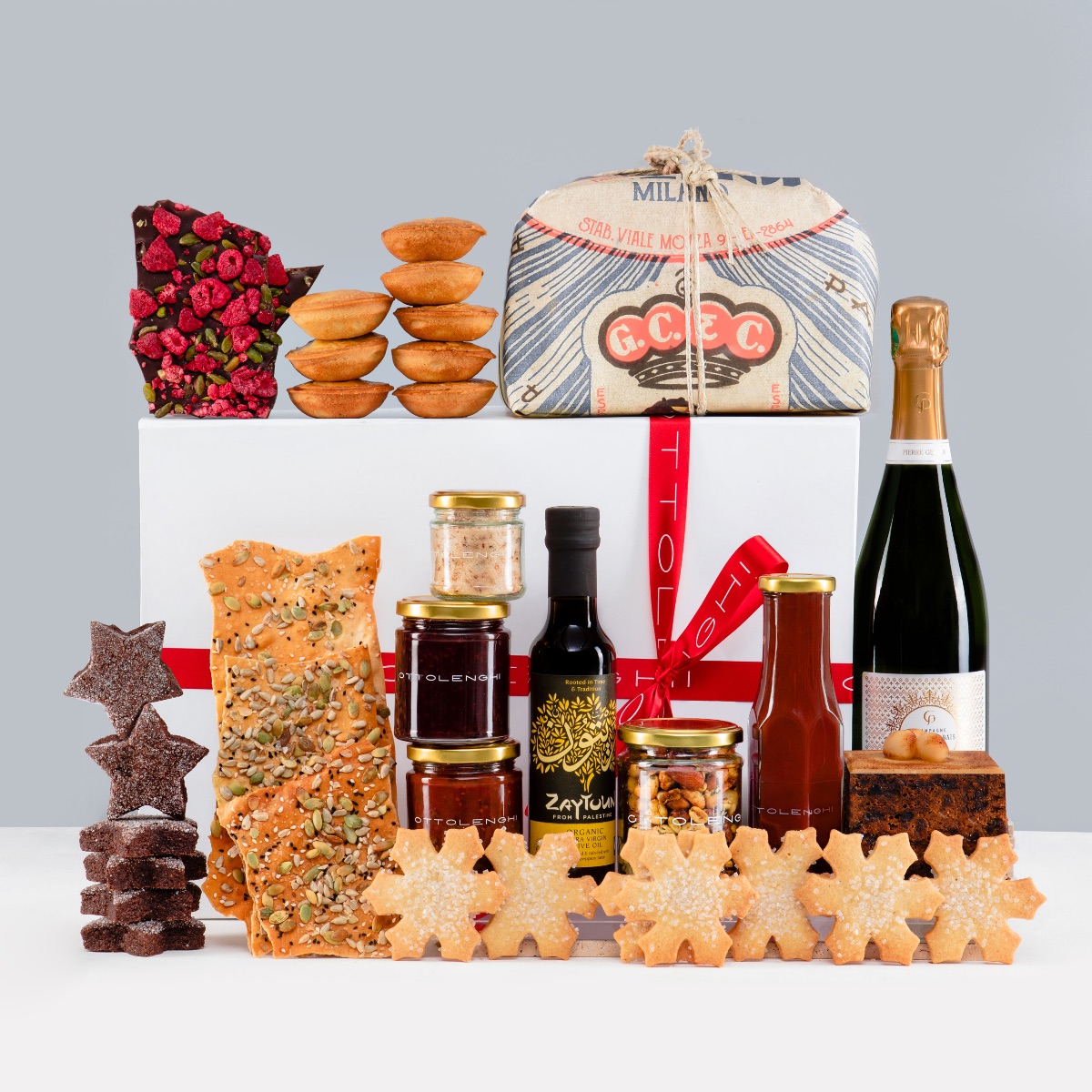 OTTOLENGHI CHRISTMAS HAMPER + CHAMPAGNE
£160.00
without champagne £130.00

The Ottolenghi Christmas Hamper is packed full of Ottolenghi favourites to devour over the holiday season. Chutney for cold meats and cheese, savoury snacks to go with festive drinks and several sweet treats including our new sugar sprinkled Christmas shortbread snowflakes. A bottle of Champagne adds some extra sparkle. This is Christmas for food lovers, all wrapped up and is as much a joy to give as it is to receive.
Flick through our new Christmas brochure to see more ...
View this email in your browser
|
Forward to a friend