View web version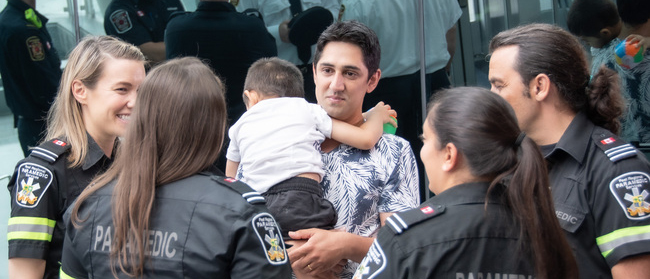 Peel Paramedics reunite with saved toddler

A 911 call changes the lives of 3-year-old Arman and his family.
Free waste collection reminders

Keep wondering if it's garbage or recycling day? Get weekly waste collection reminders by text message, email or phone call. It's easy and convenient.
Kids need regular eye exams

Vision problems can interfere with a child's ability to learn. Get information about OHIP-covered eye exams for children up to age 19.
Cold and flu season got you down?

Do something good while feeling miserable. Throw your used tissues in your green bin. They do not belong in your recycling or garbage.
Yard waste collection ends soon

Temperatures are dropping, and curbside yard waste collection for 2019 is ending soon. Don't miss your last chance to set out your leaves, branches and brush.
Trash Talking at PAMA

On now until March 2020, PAMA's "Trash Talk" exhibit highlights key issues and challenges and explores solutions for reducing the waste we create.
View the web version


Accessible formats and communication supports are available, upon request.

© The Region of Peel.

Privacy Policy


The Region of Peel, 10 Peel Centre Drive Brampton, Ontario, L6T 4B9 Canada


peelregion.ca



This email was sent to

tire41246@


You received this email because you subscribed to the Region of Peel's Connect to Peel newsletter.



Unsubscribe

or

modify your subscription options
.emailview