Welcome to the Photostockplus family! You are currently on a 10 day free trial during which you can upload your images, create an online storefront, and sell prints and photo gift items!
Here is your login info:
Login : song35646
Pass : Tr5UJA69865k!
Your photo storefront url is:

http://song35646.photostockplus.com
This will be the home of your online photo storefront. Once logged in to your account, you will be able to fully customize this page to your liking from adding a company logo and banners to completely changing the look and feel of your page by choosing a different pro website template from the dozens that are available to you.

To get started, we suggest visiting the Quickstart section which will guide you through getting your account set up properly and ready to sell images online:
www.Photostockplus.com/Quickstart.php
The Quickstart will guide you through the following:
Uploading Images
Creating Albums
Setting Pricing
Customizing Your Storefront
Please note that while on a free trial, uploaded stock photos will not be added to our searchable database as this is a pro feature only. You can upgrade your account to pro at anytime however once logged in to your account, or through this link: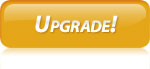 We hope you will enjoy your 10 day free trial and get a taste of what Photostockplus can do for your photography business. If you have any questions, feel free to contact us.
Best regards.
Peter Sauer
Pro Services Manager
http://www.photostockplus.com
P (315) 623-0015