Print Vendor Tool
We have officially launched the print vendor tool! This will be an exciting update for those of you who deliver a print product. The hand-off between your subscriber database and your fulfilment vendor is now much easier. Here is a quick summary of the workflow:
Setup your print vendor
Pick a method for delivering the list
Determine whether to automatically or manually generate the list
Select which subscription plans will be in the generated list
Click below to see a video walkthrough of the new print vendor tool.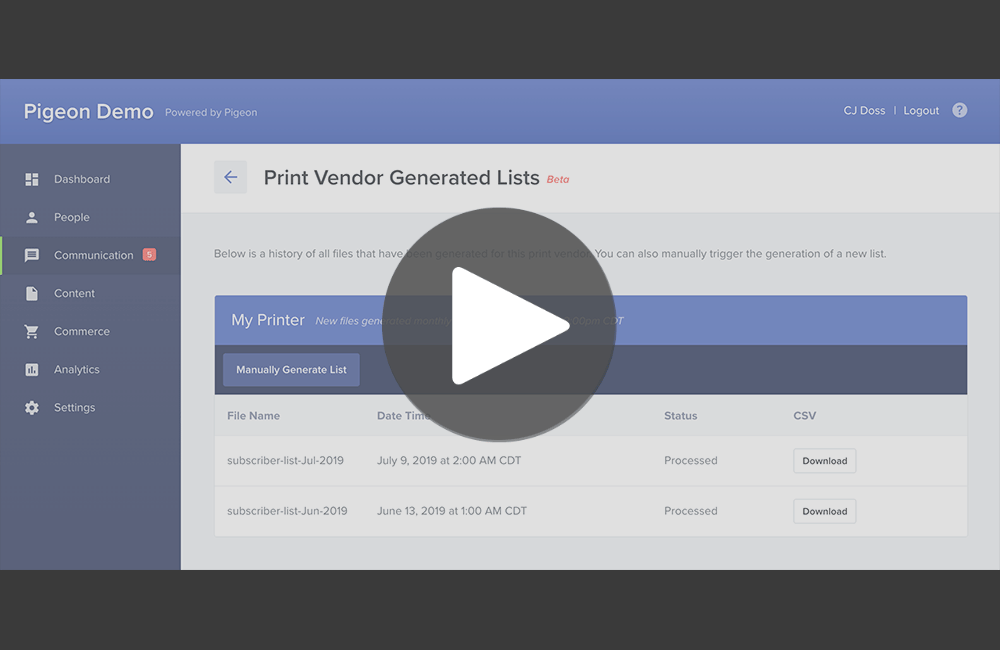 Contact us if your print vendor needs customized data beyond the defaults provided in the list.
To find other video tutorials of the Pigeon Admin, checkout the help page.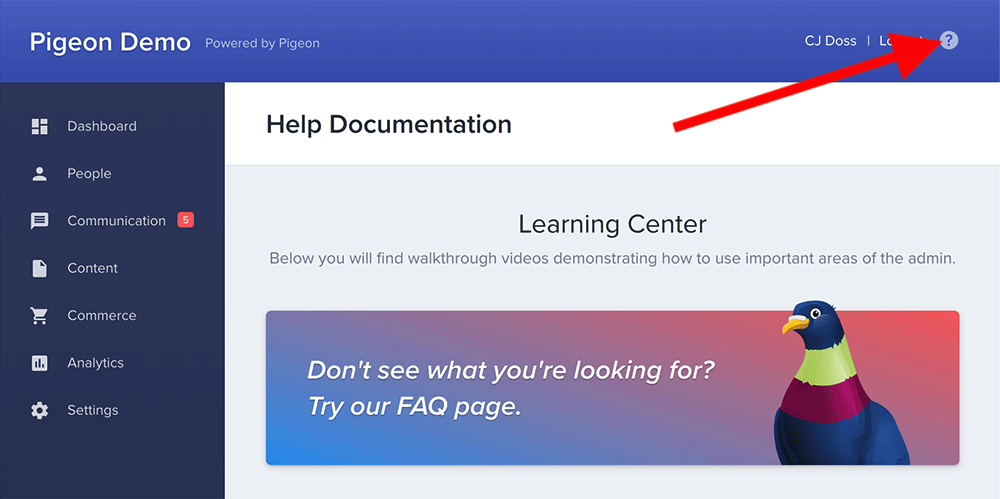 ---
Conversion Tracking
Our mission is to provide tools that help you better monetize your content. This is why we've worked hard to provide you with a better perspective on conversions. There is now a new Conversion tab under Engagement Analytics where you will find some of these great new stats.
Overall traffic - we worked hard to exclude *bot traffic
Wall hit rates - % of your traffic who hit the wall
Click rates - % of people that click on a plan when hitting the wall
Plan conversion - % of those who click that convert to a plan
Winback conversion - conversions of those who had a plan before
We have a number of exciting stats that will be rolling out over the next few months. Our goal is to further tie in these stats with the communications tools to further empower your marketing and promotion efforts. Look for more to come.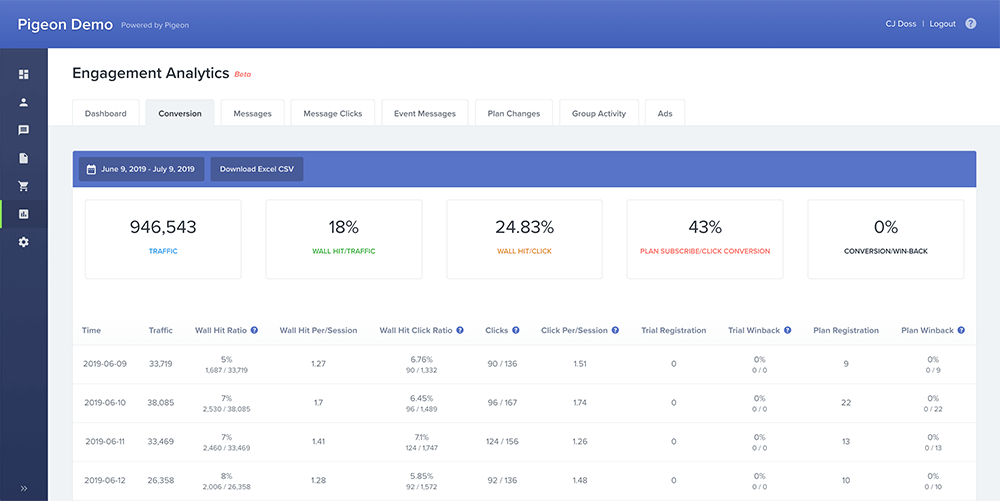 *Bot traffic includes site indexers like Google or Bing. We work hard to ensure the traffic number is as close to a real people perspective.