Start Searching Today!
Type a URL to search registration information about any website
Princeton History Sign Up Information
Email Address
Email
Username
Your Address
Home Address, City, State, Country, Zipcode
Post-Registration Data
We are still gathering data about this website
Validation
This site did not show evidence of storing passwords in plaintext. This site does allow secured connections (https) This site did show a clear way to unsubscribe from their emails This site does verify your email address.
Membership Emails
Below is a sample of the emails you can expect to receive when signed up to Princeton History.
OPEN ARCHIVE:
World War II on the Princeton Home Front
January 23
6:30-8:00 PM
at Princeton Public Library

Stop by the Discovery Center to explore artifacts and archival materials that illustrate how Princeton residents partipated in World War II from the home front through civil defense, rationing, and foreign relief efforts.
This Open Archive is presented in conjunction with PPL and HSP's World War II exhibition, in the Princeton Room through February 6. This is your chance to see original materials from the exhibit -and others from HSP's collection- in person!

LECTURE: Palmer Square: A History
January 30
7:00 PM
at Princeton Public Library

Explore the history of Palmer Square through this lecture presentation by Witherspoon-Jackson historian Shirley Satterfield and HSP staff. Discover historic photographs and documents that reveal the impact of urban renewal on Princeton's African-American community and town landscape.
Presented in partnership with the Witherspoon-Jackson Historical and Cultural Society.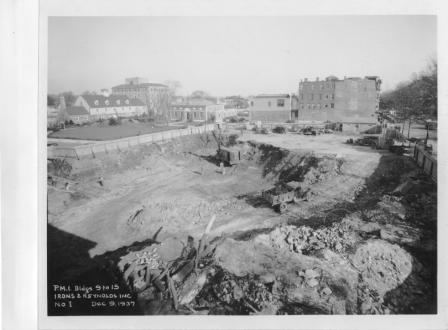 Data Name
Data Type
Options
Quantity
Text Box
Username
Text Box
Email
Text Box
Home address
Text Box
City
Text Box
State
Text Box
Country
Text Box
Zipcode
Text Box
dropdown
dropdown
checklist
Comments about princetonhistory