Start Searching Today!
Type a URL to search registration information about any website
Proctor Gallagher Institute Sign Up Information
Email Address
Email
Your Name
First Name, Last Name
Your Address
State, Country
Post-Registration Data
We are still gathering data about this website
Validation
This site did not show evidence of storing passwords in plaintext. This site does allow secured connections (https) This site did show a clear way to unsubscribe from their emails This site does verify your email address.
Membership Emails
Below is a sample of the emails you can expect to receive when signed up to Proctor Gallagher Institute.

Hi Jack,

If you're feeling stuck in one or more areas of your life, the root of your problem is something you probably don't expect.

I wrote a blog post to tackle this very common issue.

Click here for a powerful solution that will get you moving again and help keep you from ever getting stuck again.

To your success,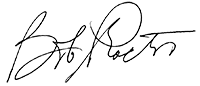 Bob Proctor
Chairman & Co-Founder
Proctor Gallagher Institute
You received this message because you provided your e-mail address on a sign-up form on proctorgallagherinstitute.com and responded to a confirmation email.
If you wish to be taken off of our list, please unsubscribe


Proctor Gallagher Institute
5010 E Shea Blvd, Suite 255
Scottsdale, AZ 85254

While all unsubscribe requests are honored, it may take up to 24 hours from the time that the request is received to process it. If you would like to learn more about how we received your email address, please contact us at customerservice@proctorgallagher.com.
Data Name
Data Type
Options
First name
Text Box
Last name
Text Box
Email
Text Box
Country
Text Box
Gender
Text Box
dropdown
PLEASE SELECT A GENDER
Comments about proctorgallagherinstitute