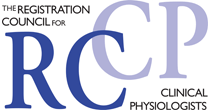 Dear Amelia
Thank you for visiting the RCCP website and creating your 'new' application. You have taken the first steps in ensuring you are registered with RCCP.
We thank you for your interest in RCCP and look forward to welcoming you to the register very soon.
We have developed an easy online application process to ensure there are no delays in your application submission. You can progress and complete your application at any time by logging into the registrants section of the RCCP website here:
https://www.rccp.co.uk/registrants/
You do have to complete all sections but you can complete these at your leisure, as and when you have the information. When you have completed all the sections simply click 'submit' to send your application to us.
You still need to complete the below sections. Don't forget to press the 'Complete Section' button when you have completed each section.
Current Career Details
Qualifications
Proposers and References
Professional Body Membership
Disclosures
Documentation
Please remember you only have 6 months to submit your application before it deletes from the system. It commences from the date you started entering data into your new account. This date can be found on your profile page.
If you have any questions you may visit our FAQ on Registration
https://www.rccp.co.uk/articles/47/Frequently-Asked-Questions
or contact RCCP Admin
rccpadmin@rccp.co.uk
Kind regards.
Tel: 01905 885350
Registered Office: The Middlewich Suite, Droitwich Medical Centre, Ombersley Street, Droitwich, WR9 8RD